Your printable weekly meal planner for July is here, with a super cute 4th of July theme that I think you'll love (unless you're not from the US. in which case check out my June meal planner – and I'll have the August one available soon, too!). I love the 4th of July – it's one of my favorite holidays and is right up there with Christmas, Thanksgiving, and Halloween.
This meal planner template is available as an A5 planner insert and also as an 8.5×11.
Printable Weekly Meal Planner for July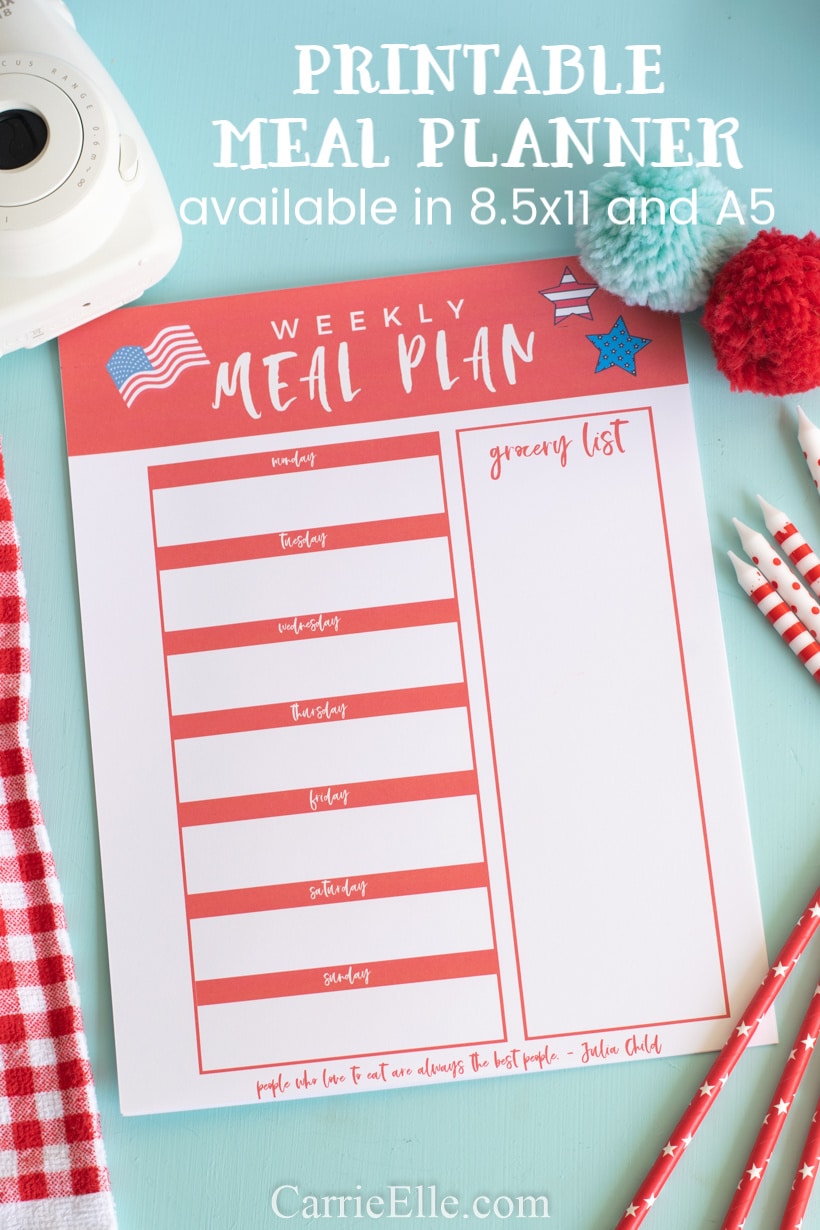 Along with the meal planner template, I've got some fun recipe ideas, planner stickers, and party ideas all with a 4th of July theme. But first…grab your other meal planning templates, inspired by the seasons, below:
If you're new to printables, or just want the Very Best Printables Ever, be sure to read this post about how to print pro-quality printables.
How do I use meal planning templates?
These templates are designed in such a way to make meal planning super easy! Just fill in the menu for the week on the left side of the page (some people will break each day up into breakfast, lunch, and dinner…I just do dinner…it's totally up to you!). Use the right side of the page for your grocery list.
Some people will cut off the grocery list and take it to the store (you can post the menu on the fridge or somewhere else that the whole family can see!). Others like to take the whole page with them to the store so they will know what's on the menu for the week in case they need to make any changes.
Pro tip: save old meal plans to use in the future when you don't feel like meal planning or need some inspiration.
What are some good 4th of July recipes and party ideas?
These red, white, and blue recipes are all made with whole foods – they're perfect for your 4th of July gathering! A personal favorite is this watermelon, blueberry, and feta salad.
You'll also love these 4th of July party ideas – it includes lots of recipes, decorations, and games for kids and adults. Print out these fun American flag coloring pages for the kids, too.
Another personal favorite of mine is this printable USA banner – it looks great on your mantel, the food table, or a wagon!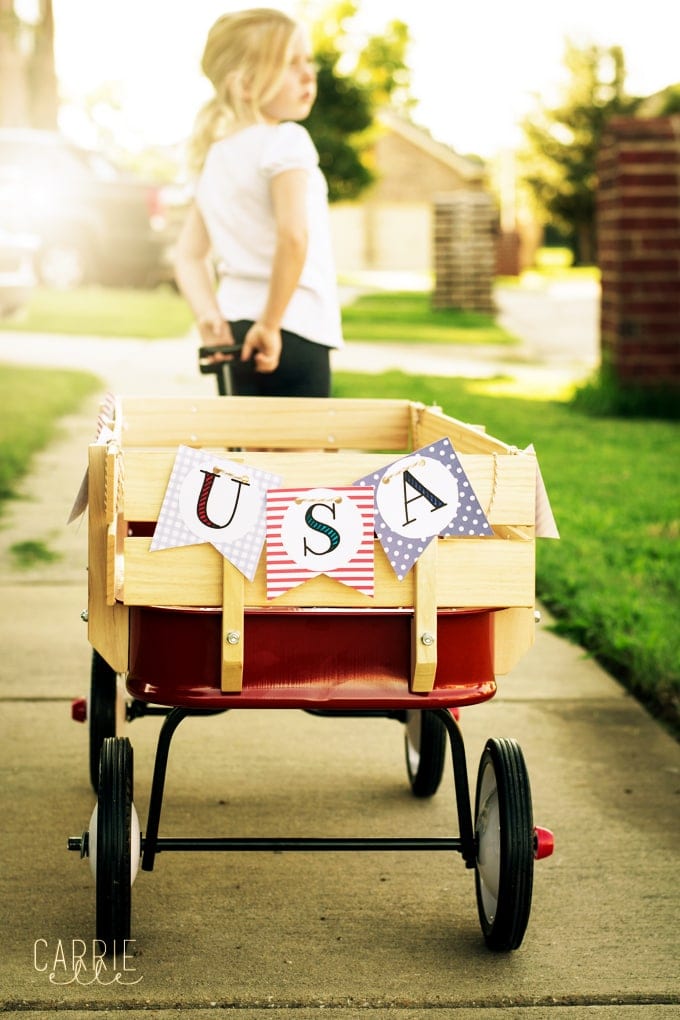 And speaking of printables – here's a set of printable 4th of July planner stickers that are perfect for decorating your planner, a calendar, or even keeping the kids entertained. If you're not into printing your own stickers and prefer to buy them, here's a selection of cute stickers you can get on Amazon or Etsy.
Where can I find Meal Planning help?
Does meal planning and meal prepping totally overwhelm you? That's normal…it used to overwhelm me. If you don't know where to start, start here – with my free 30 Day Meal Plan Challenge. You'll get tons of meal planning help and recipes and go from NO meal plan to a month's worth of dinners all planned out in just 30 days!
Now on to that meal planning printable!
Free Meal Planning Printable Download
Time for your meal planning printable! Download by clicking the black "download" button below. If you have issues retrieving your files, please email us at [email protected] and we'll get them to you! 🙂 You'll receive both the 8.5×11 and A5 sizes in one download.