I get SO excited about the holiday season! But it seems like once it gets here, you blink twice and it is over, right? It's because there are a neverending number of parties to go to, presents to buy, things to decorate… and fun to be had! I don't like to let meals get out of control during this time, so I take a few extra minutes to sit down and plan them out so that I am not scrambling at the last minute to get the family fed. This festive printable weekly meal planner for December will keep you on track and organized so that you can spend more time with loved ones and less time stressing about meals.
The meal planner template is available as both an A5 planner insert and also as an 8.5×11.
Printable Weekly Meal Planner for December
Don't forget to check out our other great seasonally inspired weekly meal planning templates available too. You can find them here:
And read this post about how to print pro-quality printables if you're new to printables or just want some guidance on how to make them look their best.
How do I use meal planning templates?
That is really up to you! These simple printables are designed to allow you to use them in a way that works best for you. You can put them in a binder and keep the old ones for later when you need some meal ideas. Use them to plan breakfast and lunch, or maybe just dinner. I like to plan a few weeks or even a whole month at a time so that I only have to think about it once.
The right side of the page has a handy spot to fill in your grocery list to take to the store with you too.
Can you give me some meal ideas for December?
Sure! We have some easy meal options to help knock one more thing off your December to-do list.
There isn't much better than a warm bowl of soup on a cold winter day. Here are some Winter Soup Recipes to thaw you out. You can find some time-saving Lunch Meal Prep with the Instant Pot here. December is a good time to add some spice too, right? Here are some 21 Day Fix Instant Pot Mexican Recipes to give you some ideas. If you're throwing a get-together, here is a delicious Easy Party Food: Sweet Glaze Bacon Jalapeño Lit'l Smokies®. And you can find some wonderful holiday breakfast ideas here: Sip, Celebrate, and Savor the Holidays with Delicious 21 Day Fix Christmas Breakfast Recipes
Where can I find more meal planning help?
If you need even more ideas for meal planning, we have plenty of other resources for you. If you don't know where to start, start here – our free 30 Day Meal Plan Challenge. You'll get tons of meal planning help and recipes and go from NO meal plan to a month's worth of dinners all planned out in just 30 days!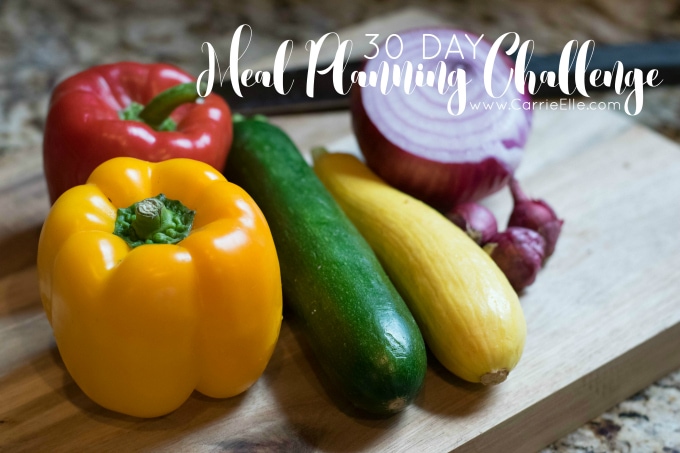 Do you need any other printable ideas for December?
Of course! You know that everyone around here loves printables! Here is some sweet Printable Stationery for Christmas to write all your holiday notes. Here is a Printable Christmas Gift Card Envelope to jazz up all the gift cards that we give at the holidays these days. We also have Your one-stop shop for beautiful Christmas planner stickers! And one of my personal favorites – a reindeer food recipe and printable: 12 Days of Christmas Printables! Day 12: Reindeer Food Printable.
Now on to that meal planning printable!
Free Meal Planning Printable Download
Time for your meal planning printable! Download by clicking the black "download" button below. If you have issues retrieving your files, please email us at [email protected] and we'll get them to you! 🙂 You'll receive both the 8.5×11 and A5 sizes in one download.