A side dish is essentially any food served as an accompaniment to a main course! Often, we see side dishes that are carb-loaded and heavy. With the 21 Day Fix, you want to make sure that you are eating per your container counts and keeping your yellow (carb) containers under control. We have rounded up several delicious and healthy 21 Day Fix side dishes that will compliment any main dish.
21 Day Fix Side Dishes
What are some healthy 21 Day Fix side dishes?
We've got you covered with these popular classics!
Shredded Sweet Potato Hash This shredded sweet potato hash is so filling and easy to make. It's a terrific addition to a eggs for breakfast or with a side of grilled chicken. 1 yellow, 1/3 green
21 Day Fix Easy Roasted Sweet Potatoes This side dish is extra tasty because of the coconut oil. 1 1/2 yellow, 1 1/2 tsp
Butternut Squash Latkes Thinking about saving your yellow containers but want latkes? Give this butternut squash recipe a try! 1 green, 1/2 red, 1/2 tsp
Healthy Sweet Potato Casserole Sweet potato casserole is a classic dish with a healthy twist. This one is made with clean, wholesome ingredients so you can enjoy it without the guilt! 1 yellow, 2 tsps, about 1/6 red, 3/4 blue
This isn't so much as a side dish, but a whole meal that I thought y'all would love!
21 Day Fix Instant Pot Baked Sweet Potatoes Make dinner time that much easier by making your sweet potato using the instant pot. Next either top with left over chicken, or make a batch of Mexican shredded chicken (also from the Instant Pot) to make these 21 Day Fix Instant Pot Baked Sweet Potatoes! 1 yellow (for a medium potato), 1/2 red, 1/2 blue
Garlic Rosemary Smashed Potatoes This recipe is so easy to make! Smashed red potatoes are a fan favorite, and these are steamed and then baked until they're crispy. 1 yellow, 1 tsp
Individual Potato Gratins with Cauliflower Sauce Perfectly portioned out muffin tin smashed potatoes allow you to indulge, yet stay on course with your 21 Day Fix nutrition. 1 yellow, 1/2 blue, 1/4 green
What are some yummy veggie side dishes for the 21 Day Fix and Portion Fix plans?
Adding vegetables to your diet will allow you to have more balanced eating. Sauté, roast, or bake a few vegetables for a quick and easy side. We all know vegetables are a very important part of every meal. With all the following recipes we're pretty sure you'll find one to pair with any entree!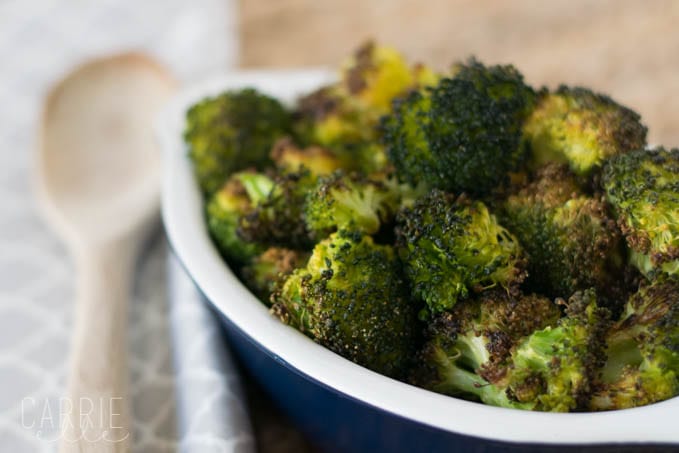 Roasted Broccoli Roasting is the easiest, best-tasting way prepare veggies. With just three ingredients it's also SUPER healthy! 1 green
21 Day Fix Roasted Veggie Medley Full of beautiful colors, healthy veggies, and tons of flavor, this veggie medley will become a staple in your weekly meal plan! 1 green, 1 tsp
21 Day Fix Mediterranean Roasted Veggies This 21 Day Fixed approved recipe really helps to up our vegetable intake…and has encouraged others to try lots of new veggie recipes. This recipe is also really flexible, if you're missing a veggie, substitute any sturdy veggie you have on hand! 1 green, 1 tsp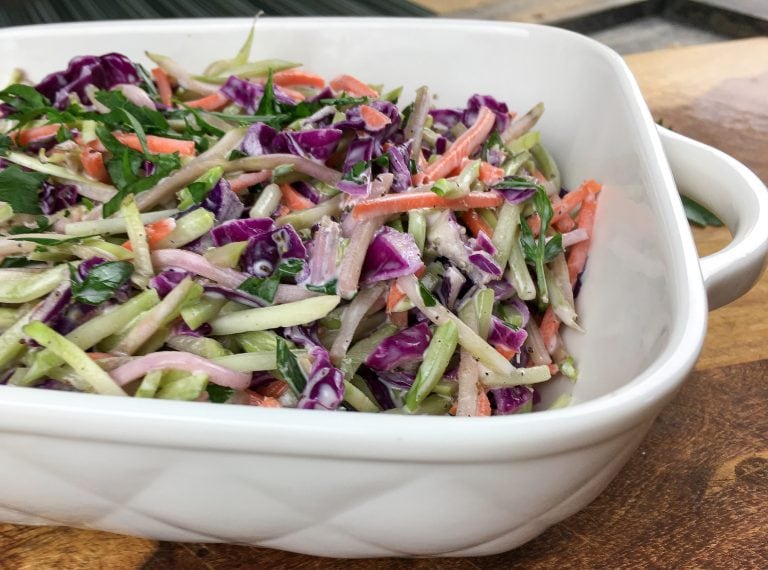 21 Day Fix Broccoli Slaw What we love about this recipe is that it's a cool, refreshing side dish on its own – but it's also the perfect addition to these Turkey Burgers. 1 green, 1 1/2 tsp
Garlic & Parmesan Baked Veggies What we love about this recipe is that you can mix and match which vegetables based on what you like best or what's on sale. This is a great way to stay with in your budget. 1 green, 1/2 blue, 2 tsp
Need more support budgeting for your new healthy lifestyle? 21 Day Fix Meal Planning on a Budget will give you many tips and tricks to help guide you through staying within your budget when grocery shopping
What's the best way to prepare Brussels Sprouts on the 21 Day Fix?
These greens are loaded with enzymes, probiotics and fiber. Here are our favorite Brussels sprouts and green bean recipes.
21 Day Fix Green Bean Salad with Tomatoes and Feta Green Beans are so versatile! You can eat them raw, roast them, steam them and serve them as a side. Pair this with some grilled chicken or the protein of your choice, and you have the perfect dinner. 1 1/2 green, 1 blue, 1 1/2 tsp
Crispy Crumb-Topped Instant Pot Green Beans and Artichokes The flavors in this dish go so perfectly together. This savory side dish is made in the instant pot and helps to get your side dish on the table quick. 1/2 green, 1/2 tsp, 1/8 yellow, 1/8 blue
21 Day Fix Honey Garlic Roasted Brussels Sprouts Just four ingredients, makes this recipe super easy to prepare. Eat it on its own for lunch or pair it with a protein for a mega dose of vegetables. 1 green, 1 tsp
21 Day Fix Crispy Shaved Brussel Sprouts with Bacon, Parmesan, and Balsamic If you haven't tried shaved Brussels sprouts, this is your chance to give these delicious chip like vegetable a try! 1 green, 1 tsp
Red Wine Vinegar & Maple Caramelized Brussels Sprouts and Onions These sweet and tangy Brussels sprouts make the perfect 21 Day Fix approved side dish. Be sure to bring them to your next holiday party! Container Equivalents per Serving: 1/2 green
What are the best cauliflower side dishes on the Portion Fix and 21 Day Fix programs?
Cauliflower is all the rage right now. Cauliflower is a healthier alternative without all of the carbs that regular rice offers. In fact, her have a whole roundup dedicated just to cauliflower rice recipes! But here are some other ways to enjoy this popular option.
Low Carb Cauliflower Hash Browns With only three ingredients, you will be making healthy hash browns in no time! 1 Green, 1/2 red, and 1 tsp
21 Day Fix Cauliflower Rice with Lime and Cilantro This dish is yummy alone, as a side dish paired with shrimp or in a burrito bowl! With so many protein rich options you will never get bored. 1 Green, 1 tsp
Instant Pot Loaded Cauliflower Mash The perfect low carb comfort food topped with bacon, cheddar, and chives! 1 green, ½ red, ½ blue