Stay on track and get your chocolate fix with these chocolate Shakeology recipes. Did you know you can have your cake and eat it too? When there are so many sweet treats to choose from, you will be able to satisfy your sweet tooth without sacrificing your waistline. With the use of healthy ingredients these recipes make it possible for you to enjoy dessert while fueling your body.
Oh and one quick note – you don't need to use Shakeology! Any chocolate protein powder will do. Here's an article on Shaekology alternatives.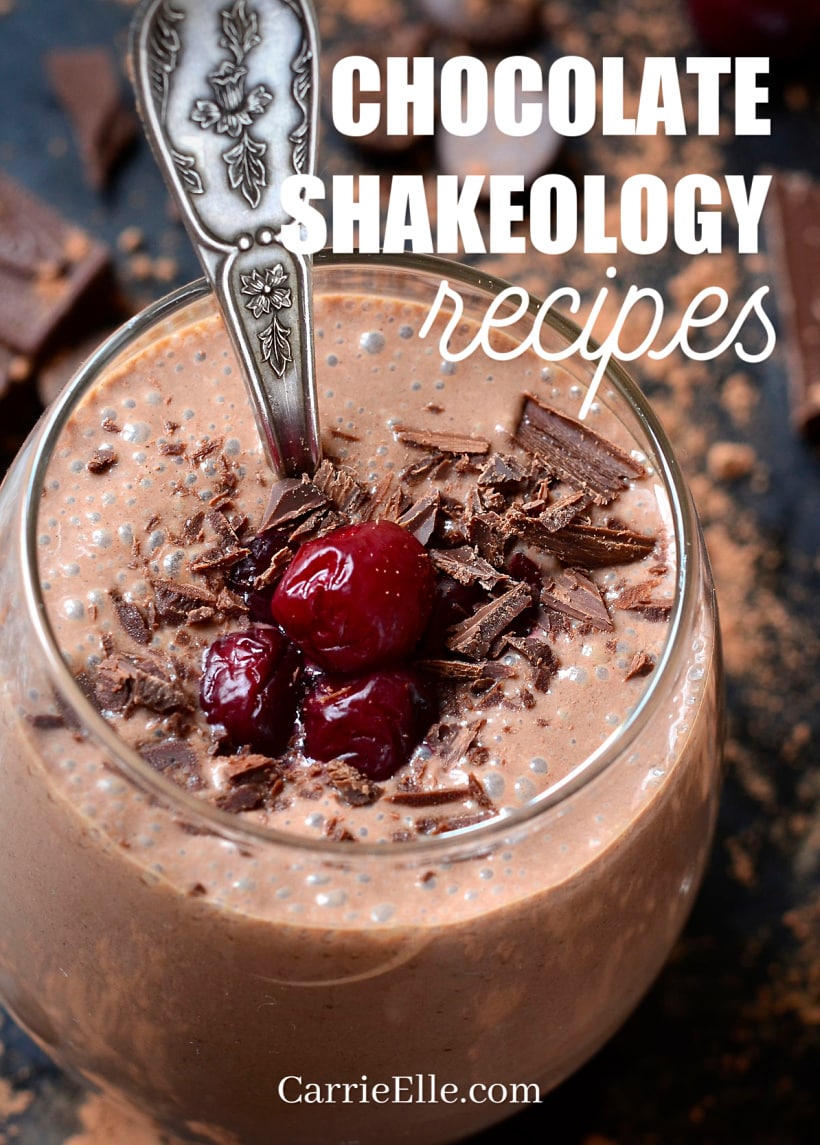 Chocolate Peanut Butter Banana: This is my personal favorite.
Chocolate, Peanut Butter and Pumpkin: Different, and worth trying!
Peanut Butter Shakeology: This one tastes like a peanut butter cup!
Chocolate Pumpkin Cups: That's right. Pumpkin.
Chocolate Coconut Mounds Cups: Coconut!
Frozen Chocolate Peanut Butter Spoons: The perfect treat.
Chocolate Mocha Shakeology Recipe: This is a great twist for all of those coffee lovers out there.
Caramel Mocha Shakeology: Another great one for the coffee lovers.
Thin Mint Shakeology: Lets go ahead and bring some mint into the picture, shall we?
Almond Joy Shakeology Recipe: Chocolate, coconut, and almonds. Yum
Cookies N Cream Shakeology: These combinations just keep on getting better and better. You cannot go wrong with cookies and cream.
Vanilla Fudge Shakeology: This is a great one to have when all those Holiday treats are being made.
Shakeology Chocolate Bar: Simple and delicious.
Homemade Reese Cup Blizzard: Before you start thinking that this chocolate Shakeology recipe is an indulgance, think again because this recipe has greens.
Shakeology Brownies: These are made without butter or flower. You will not be able to tell the difference.
Healthy Shakeology No Bake Cookie Recipe: Cookies packed full of goodness and flavor. You can use either vanilla or chocolate Shakeology.
Chunky Monkey Shakeology Pudding: There is always room for pudding!
Chocolate Shakeology Pie: Here is a chocolate Shakeology recipe you can make and bring to a potluck or Holiday gathering.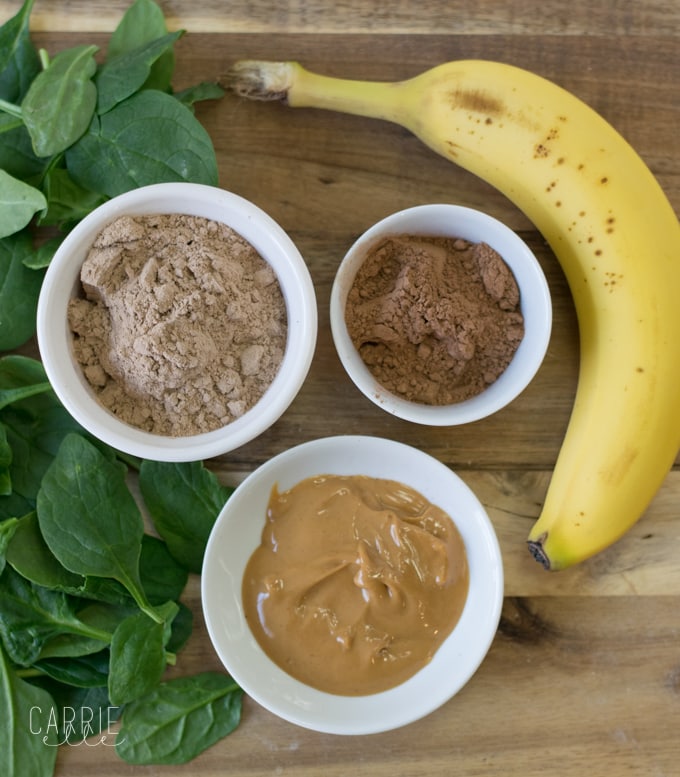 There are so many different ways to use chocolate Shakeology. All of these recipes will keep you full and help you stay focused on your health.
And be sure to check out all of the awesome 21 Day Fix crock pot recipes here.
Shakeology is great, but it IS expensive (for my budget, anyway). You can see a few Shakeology alternatives here.
What are your favorite chocolate Shakeology recipes?
Follow me on Facebook for more great 21 Day Fix ideas, plus lots of fun (free!) printables, too!
You can check out my 21 Day Fix trackers here.
Get more great 21 Day Fix recipes by clicking on the pictures below.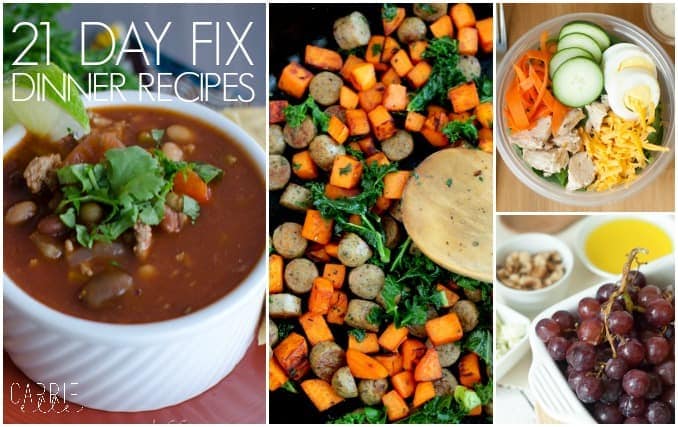 Copyright: fahrwasser / 123RF Stock Photo