Peanut butter always reminds me of my childhood – Ants on a Log, PB & Js for lunch, spoonfuls straight from the jar. It felt like it was all things peanut butter as a kid, and I was totally okay with it! Creamy, crunchy – whatever! These 21 Day Fix peanut butter recipes are NO exception!
They'll fill you up for an on-the-go snack or get you through those late night sweets cravings (lots of desserts in this post, friends!) So find your favorite brand and stock up, because you're going to love everything about these fix-friendly treats 🙂
These 21 Day Fix peanut butter recipes are great for adding to your meal plans. They're family friendly peanut butter recipes as well!
21 Day Fix Peanut Butter Recipes

Peanut Butter is great for breakfast – these recipes are packed with protein and super filling.
When you start the day off with something delicious and wholesome you have a better chance of tackling the day at your best. Don't skip breakfast…after you check out these delicious 21 Day Fix peanut butter recipes for breakfast you'll never want to skip breakfast again!
Double Chocolate Peanut Butter Shake – 1 Red, 1 Green, 2 Purple, 2 tsp
Instant Pot PB Steel Cut Oats – 1 Yellow, 1.5 tsp – This is freezer-friendly….yayyyy!
French Toast – 1 Yellow, 1 Purple, .5 Red, 2 tsp
2 Ingredient Banana Pancakes – 2 Purple, .5 Red – Don't forget to count your toppings! I *LOVE* adding cinnamon to these!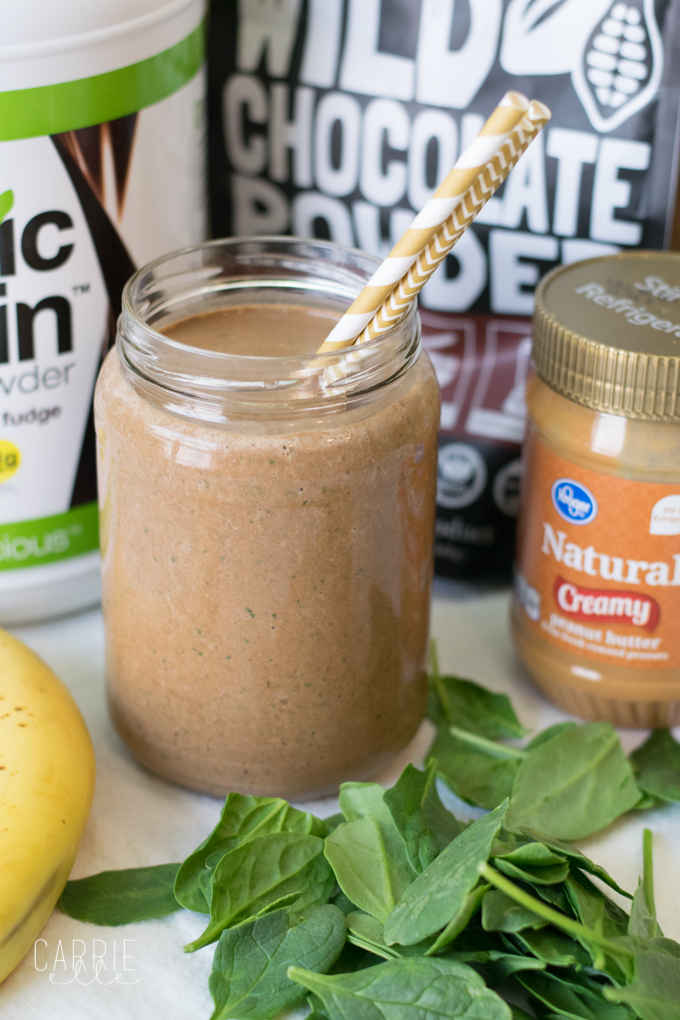 Oatmeal Energy Clusters – 2 Balls = 1 Yellow treat swap
Coconut Peanut Butter Banana Snack
Peanut Butter Pumpkin Protein Shake – 1 Red, 1 Green, and 4 tsp of oils/nut butters (just use less if you need to). If you add the Greek yogurt, this is bumped up to two reds.
Frozen Chocolate Peanut Butter Spoons – 1 tsp each – Say whhaaatttt?!?!?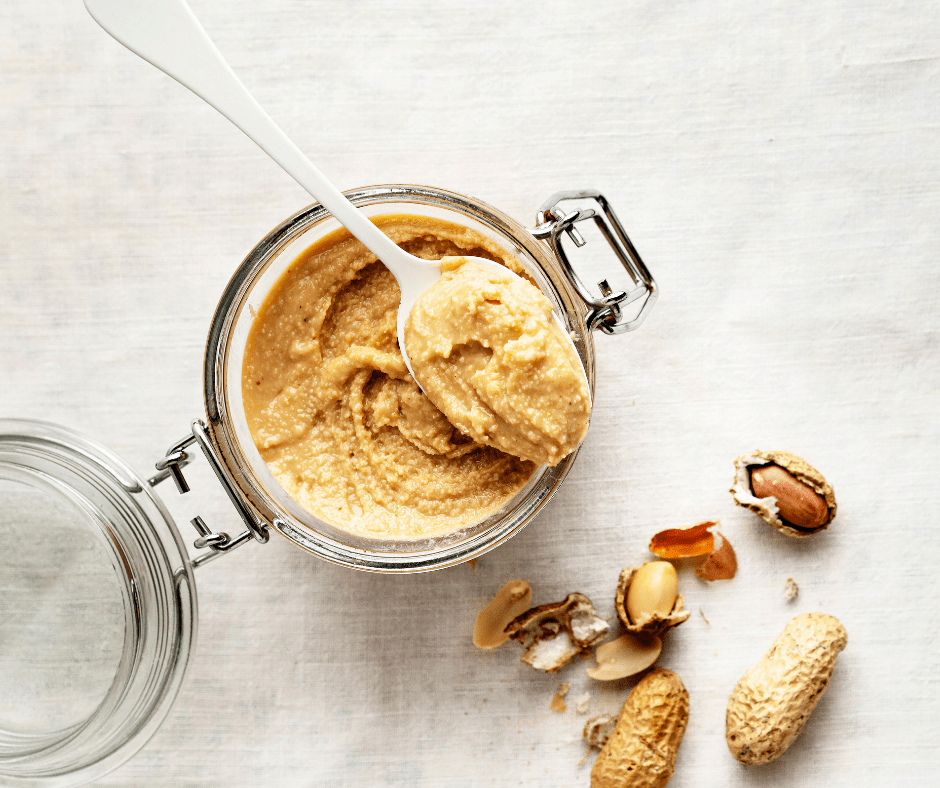 21 Day Fix Peanut Butter Recipes for Dessert:
When paired with chocolate or bananas, peanut butter makes ridiculously delicious desserts. Ummm…Peanut Butter Cups, anyone?! You can't go wrong with peanut butter when it comes to dessert. Everyone loves it, right?! These tasty dessert recipes are 21 Day Fix approved and awesome for getting that sweet tooth in check. Thanks to the peanut butter you get a nice little protein boost too which will help keep you full and make it a worthwhile snack!
Chocolate Peanut Butter Ice Cream – 1 Purple, 3 tsp (peanut butter) and less than 1 sugar tsp (honey).
Chocolate PB Cup Fudge – 1 Yellow
PB Cup Chocolate Cake – 1 Yellow – Gluten-free AND dairy-free!!!
Ice Cream Pie – 1 Purple, 1 Orange, 2 tsp
Pecan Stuffed Apples w/ Cinnamon PB Sauce – 1 Purple, .3 Blue, 1 tsp, 1 tsp maple syrup
PB Cheesecake & Jelly Sauce – .75 Red, .25 Purple, 1 tsp, 1 tsp sugar
Be sure to join me on Facebook (or Instagram!) for easy 21 Day Fix recipes, free printables, and meal planning and budgeting help.
Check out these other fun 21 Day fix recipes below:
Here are even more 21 Day Fix recipes that you'll want to check out once you've worked your way through some of these delicious 21 Day Fix peanut butter recipes! It's never a bad idea to have a variety of recipes on hand so you can pull whatever you need to fit into your plan for the day.
If you are a long term 21 Day Fix user like me it can get boring to just fill the containers with one ingredient and eat them. These recipes will help keep you on track long term!