Remember how exciting it was to get a new diary as a kid? It wasn't just me, right? New diaries are cool!
My kids have reached the ages where they think diaries are cool, too. They totally get the concept – a private book to write down whatever you want inside. Claire is way into diaries right now (and journals, and planners, and writing stories – SO MY KID).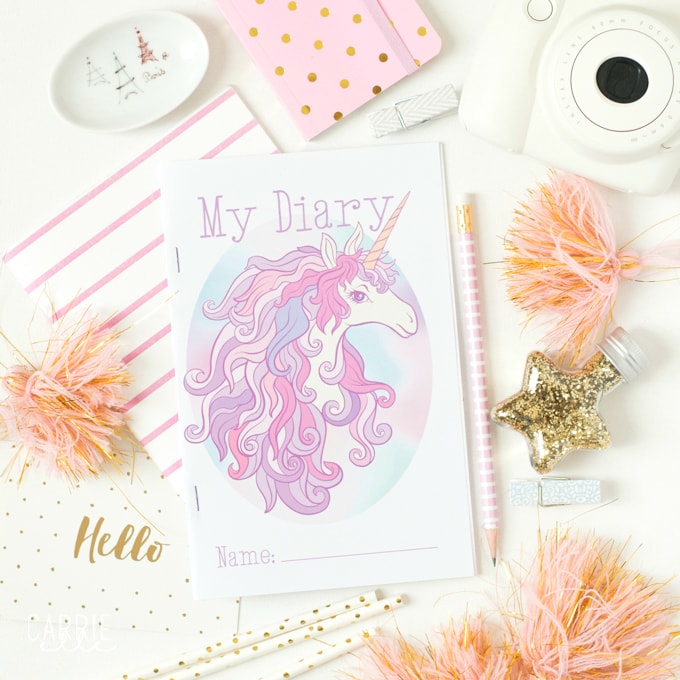 One of her favorite shows to watch on Netflix is Mia and Me, and that show inspired this printable diary template.
I'm a member of the Netflix #StreamTeam, which means I'm a Netflix ambassador and get to share all of my binge watching experiences and television obsessions with you, so you can binge watch, too. This month I'm sharing this printable diary, inspired by Claire's favorite show, Mia and Me.
Printable Diary Template
Here's what's cool about Mia. She has this magical book that contains an entrance to a fantasy world of fairies and unicorns (and a few bad guys, too). Only Mia can unlock the password to enter the world of Centopia (but her friends in Centopia can notify her when they need her through her magical bracelet).
After the initial shock of falling into a magical world inside a book wears off, Mia makes lots of friends and goes on lots of adventures – and learns she can speak Unicorn!
Mia's favorite unicorn (and Claire's, too) is Onchao (sounds like on-chow). And Onchao inspired this fun printable diary template that I hope you and your little unicorn-lover will love!
There are two types of pages for the insides – lined and framed blank pages. I printed out five lined pages, then five framed ones on the back. I printed the cover on card stock. You can print whatever insides you'd like, or even just fill it with blank paper.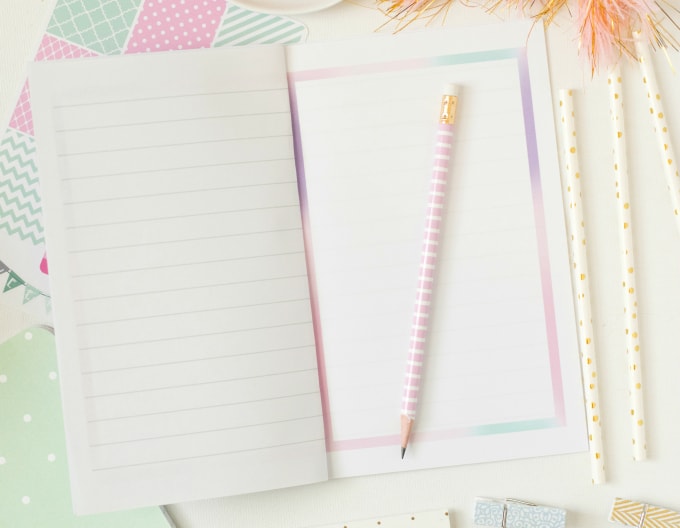 Download your printable diary template below!
I'd love to see how your little one uses her diary! You can tag me on Instagram or share on my Facebook page (I'd love to have you join me in both of those places, too!). Claire has been writing stories in hers.
You might also like the posts below – just click on the pictures to read the posts.