The perfect Mother's Day, in my world, involves sleeping in for a few extra hours (without a child in the bed!), homemade Eggs Benedict, extra tea, and a solo shopping trip to Target. It doesn't take much to make me happy!
But the sweet little things the kids bring home from school for Mother's Day? Those are the icing on the cake. The little hand prints, the construction paper with "M O M" scribbled across the top in purple crayon – those are the things I really love.
I usually have the kids make similar gifts for the grandmothers in the family, too – at this point, the grandmas are way more excited about gifts from the grand kids than gifts from the *actual* kids, so these are much appreciated.
This year, I made something you can use, too! These free printable Mother's Day cards can be combined to make a little book or simply placed inside a traditional Mother's Day card. Either way, they're easy to make and can help you personalize Mother's Day for the special moms in your life!
Let the kids fill in "5 Things I Love About You" – it's fun to see what they come up with. I had Jack make one for me so I could photograph it, and he filled it with his favorite things to do at Six Flags. When I asked him about it he said, "Well, you took me to Six Flags!"
I'll take it.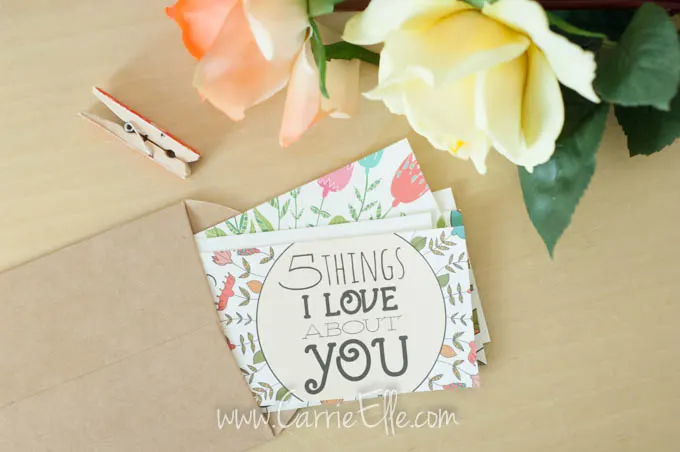 These would be a super cute activity to do with students or day care kids if you're a childcare provider!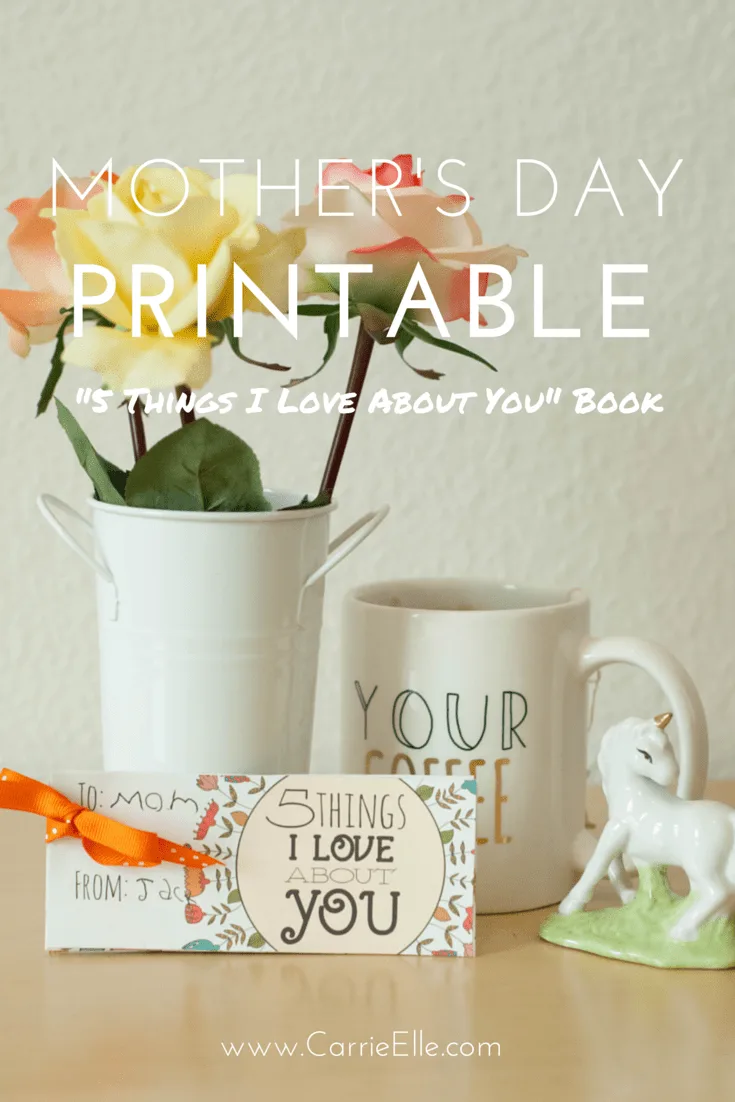 Click on the "download" button below to download your cards.


I hope you are able to use these for a special mom in your life!
If you're looking for other Mother's Day gift ideas, be sure to check out this cute DIY tea set and this printable Mother's Day card.. And also related to Mother's Day – here is my wish for mothers everywhere.
Find me on Facebook for easy recipes, free printables, super simple kid-friendly crafts, and things to do in Dallas. I'd love to have you join me over there.
You can get some other great Mother's Day ideas from my Mother's Day Pinterest board, too!
Follow Carrie Lindsey's board Mother's Day Ideas on Pinterest.