Buttons are the CUTEST. I seriously can't get enough. I also think they're a ridiculously easy item to craft with, since you can basically just glue them onto something and call it a day. So when I realized that I really don't have any Easter decorations for my home (like, at all…Halloween and Christmas wear me out, yo), I knew exactly what I would do. Make an Easter egg out of buttons. That's exactly what I did with this cute DIY Button Easter Egg!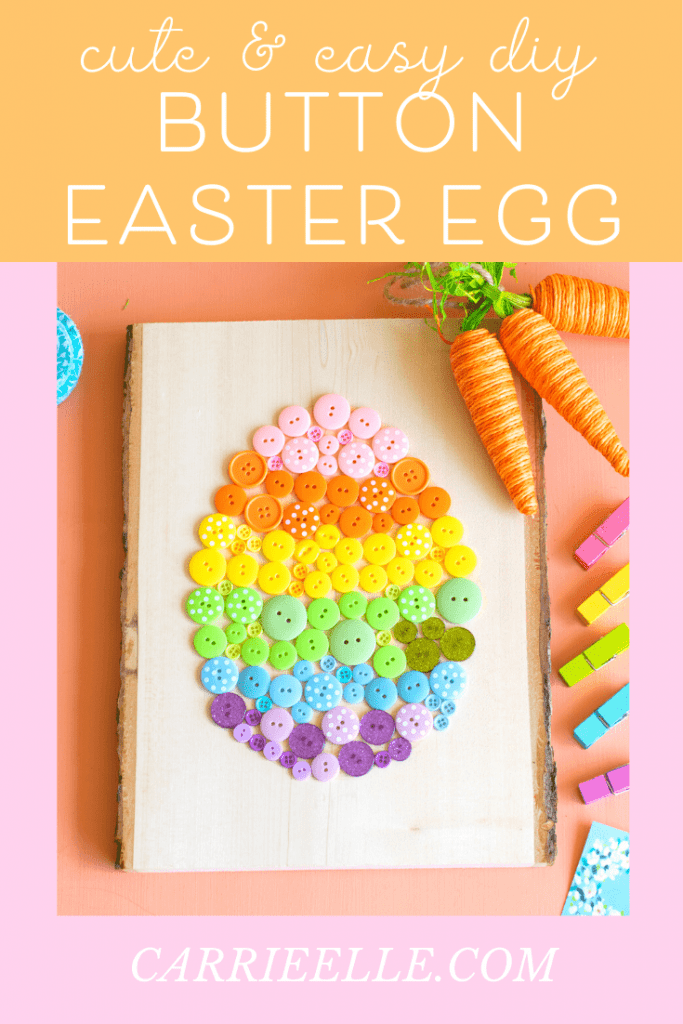 DIY Button Easter Egg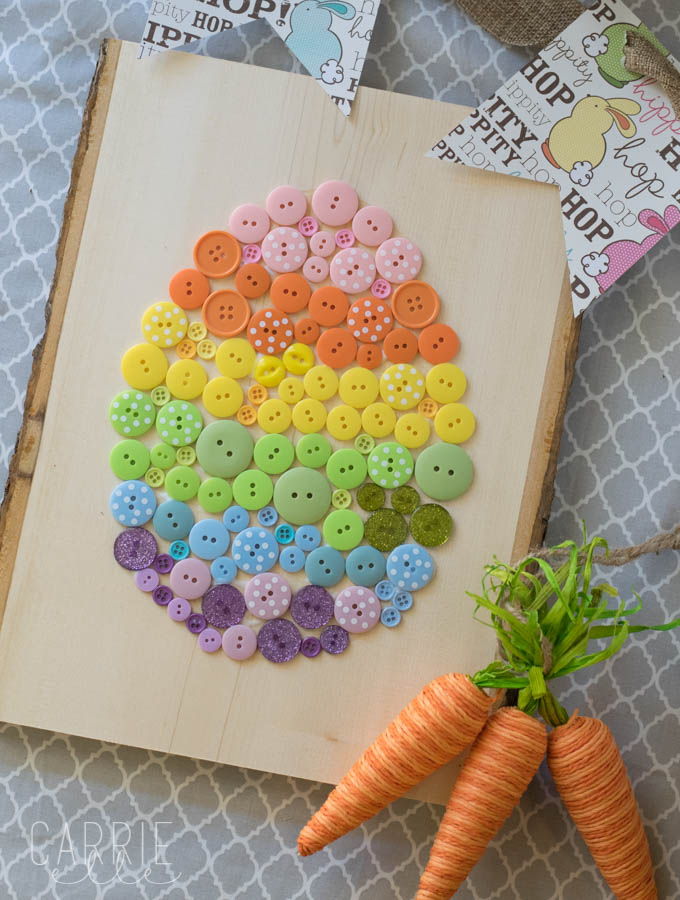 This craft is completely adorable, quick to make, and easy for kids.
It was also a great reason to use some of the extra-adorable polka dot buttons I've been hoarding.
Here's what you need to make your own button Easter egg:
Buttons! I have a growing button collection I could have pulled from, but I wanted pastel-y rainbow, so I ended up buying some extra at Hobby Lobby. You can find some really great deals on buttons on Amazon, though – I love the idea of using printed buttons, like these ones.
Mod Podge – I think you could get away with any craft glue, but ModPodge is easy to apply and dries clear.
Wooden plaque – I used this one, although I found it quite a bit cheaper at the craft store.
Easter egg template to trace and a pencil – You can freehand it if you've got the skills, but if not, just download the free template I've included in this post and cut it out to trace.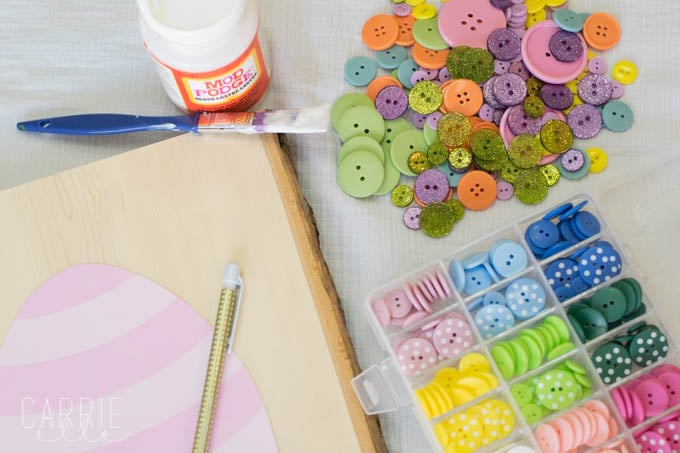 Here's how to make your button Easter Egg:
Cut out your Easter egg and trace, very lightly, onto the plaque.
In small sections, apply the Mod Podge within the tracing of the egg. Do a tiny bit at a time so you can move around buttons as needed.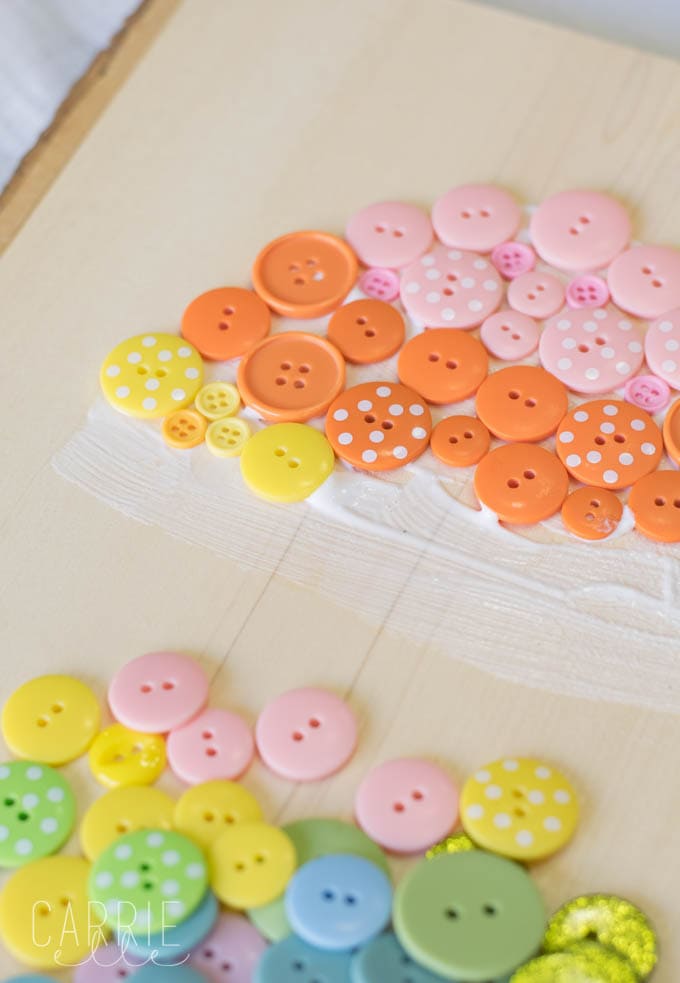 Fill the egg with buttons and let dry. It's really that easy!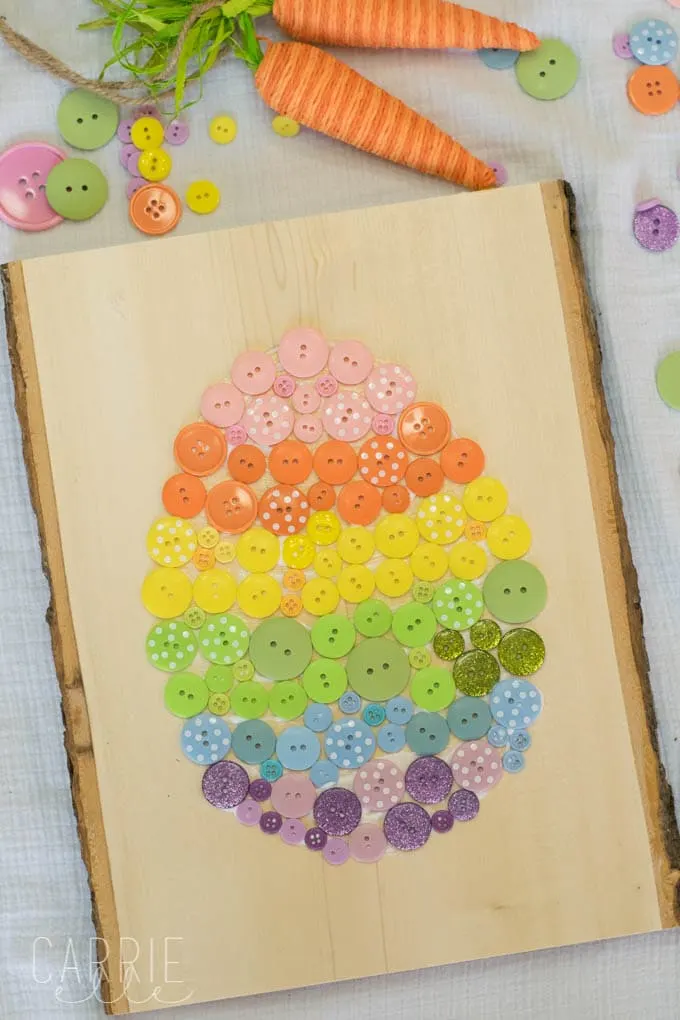 It was so cute, I bought some little carrots and a bunny to put on display next to it. Awwww. Carrots and buttons and bunnies. The BEST.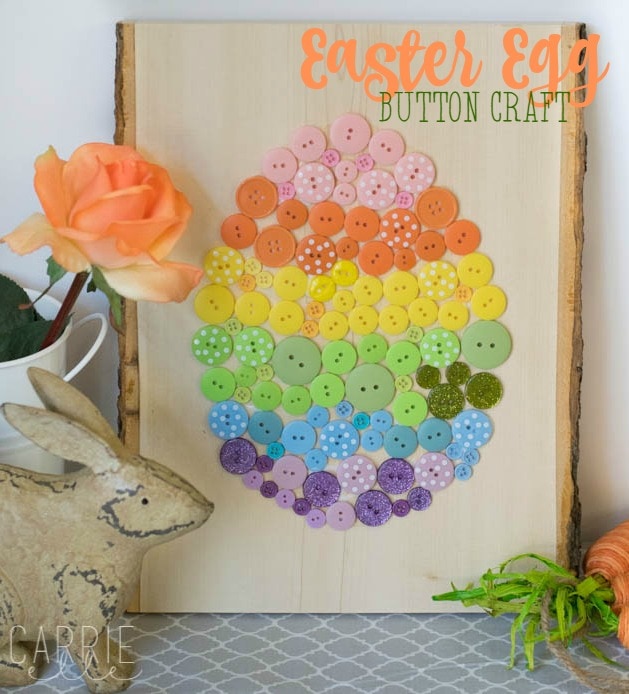 You can download the easter egg template here or by clicking on the black and white download button below.


BOOM. Operation Easter Egg Decoration is a SUCCESS.
If you're looking for more Easter crafts, I also love this Happy Easter printable from Dukes & Duchesses.
Find me on Facebook for easy recipes, free printables, fun crafts, and planning tips and tricks. I'd love to have you join me over there.