It's no secret that I'm a legit planner addict (and planner maker, HOLLA!). My newest planning obsession is bullet journaling. The funny thing is, I've really always "bullet journaled" – it just didn't have a name back when I was a kid (or if it did, I didn't know it), and until recently, I used regular, lined paper journals instead of official bullet journals with graph paper.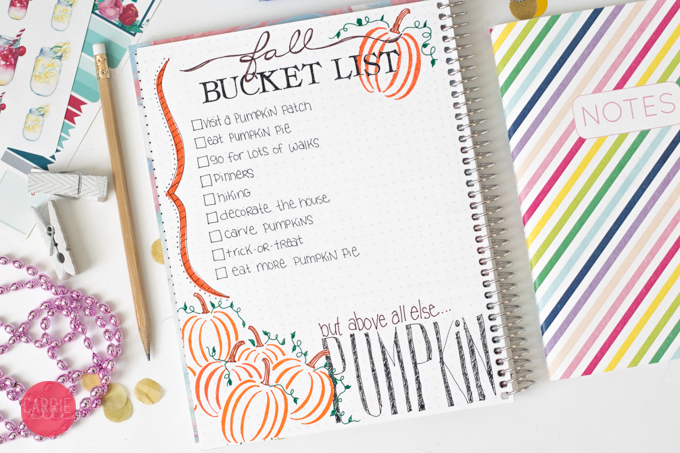 With my current bullet journaling set up, I feel newly inspired to journal, create, and make something awesome. When I am stuck on a work project or trying to settle a busy brain before bed, I work in my bullet journal. I find that directing all of my energy into creating a new page really helps settle my brain…kind of like coloring does for lots of people (I like to color too, but not as much as I like to create something altogether new). Sometimes, though, I get stuck. So I put together a list of more than 65 bullet journal ideas to help get unstuck…rather than sit around and complain that I can't think of anything to journal about, I just pull from this list and get after it.
Bullet Journal Ideas
Many of these prompts are suitable for kids, too – but if you're looking specifically for some ideas for kids, check out this Bullet Journaling Prompts for Kids post!
Be sure to check out the extra resources at the bottom of this post, as well as my very favorite bullet journal (that I just so happen to make!).
Table of contents
Water intake tracker
Habit tracker
Movies you want to see
Movies you have seen (add notes about each movie)
Books you want to read
Books you have read (add notes about each book)
Fall bucket list
Winter bucket list
Spring bucket list
Summer bucket list
Memories from each month
Meal planning
Weekly schedule
Daily schedule
Monthly schedule
Annual calendar
Track challenges you're participating in
Goals
Ideas
Track your hours for a week to see where you're spending your time
Places you want to go
Travel journal
Vacation planning
Packing List
Party planning
Favorite quotes
Favorite songs
Journal (like, actually write in it like you would a "typical" journal)
Weather
Homework
Kids homework
House cleaning checklist
Dream journaling
Budget
Due dates for bills
Money goals
Debt payoff countdown
Favorite recipes
Things you are grateful for
Weight tracker
Household chores (for yourself and family)
Evening routine checklist
Morning routine checklist
School schedules
Sports schedules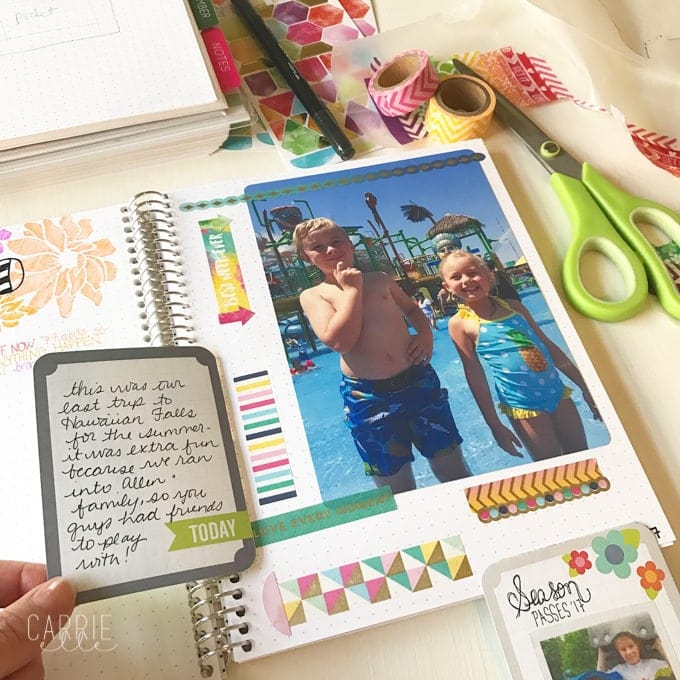 Workout progress
Baby names you love (if you're expecting, or hope to be!)
Notes from your day
DIY projects you want to try
Funny things your kids say
New layouts for your furniture
Gallery wall layouts
Let your child create a page
Favorite websites (add this one! add this one!)
Favorite YouTube channels
Favorite TV character quotes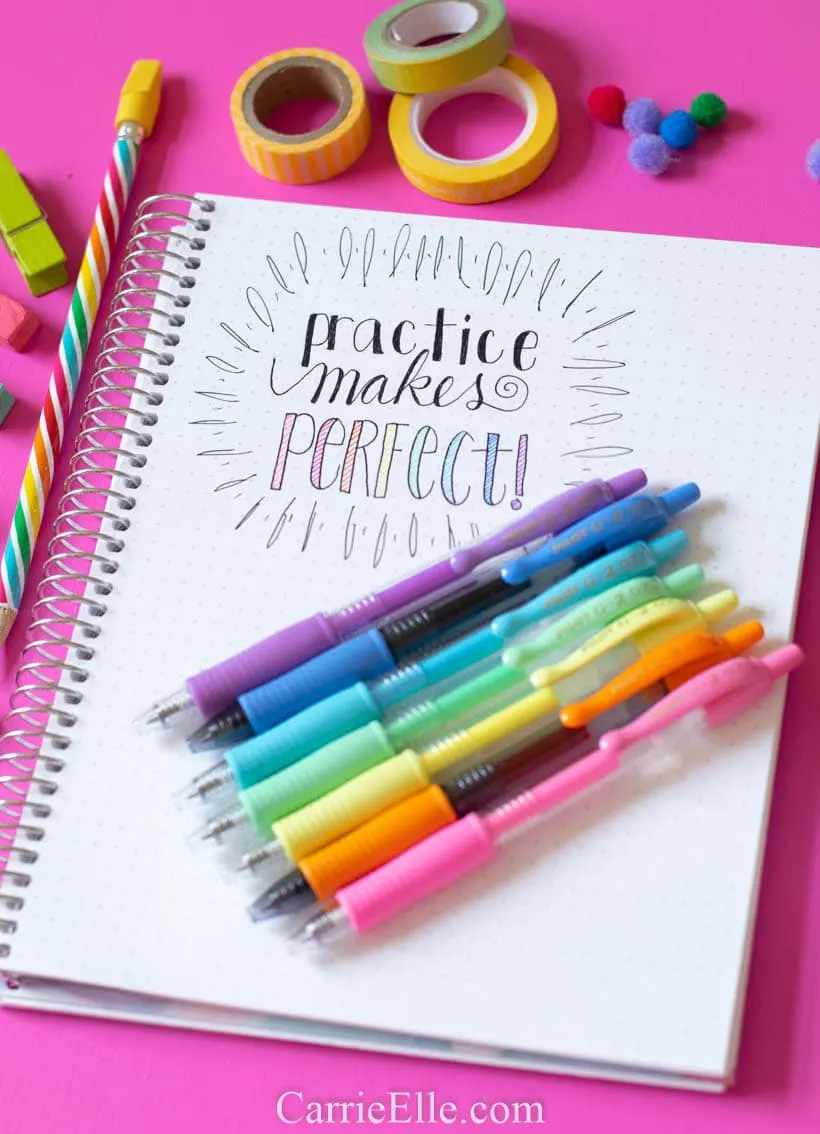 Favorite literary quotes
Favorte Intagram accounts
Favorite TV shows
TV shows you want to binge-watch
Things that make you laugh
Things that make you cry
Track what time you go to bed/wake up
Step tracker
Christmas shopping chart (track people, gift ideas, if the gift is purchased, if it's wrapped, if it's sent)
Wedding plans
Newborn feeding/diaper change/sleep charts
Favorite things (use pictures and make it extra cute!)
Pen testing page (to test all your pens before you start writing in the journal – I have one at the back of mine)
For more great bullet journaling inspiration, check out my friend Amy's post over at Mainly Homemade about how to get started with a bullet journal.
You can buy a bullet journal here – use code BULLETJOURNALBLOG for 10% off your order. My current favorite bullet journaling pens are these (affiliate link) Tombow TwinTones – they're amazing!
Be sure to join us on Facebook for more great planning fun, tons of free printables, and healthy recipes, too!
You can check out the posts below for more planner-y stuff, too. 🙂