Is counting points getting you down? Yeah, yeah – it's something we need to do, but sometimes it can be such a pain. And sometimes all I want is to eat food that doesn't require so much…thinking! Is it sad that I am in place where I consider counting points a major form of thinking?! 😀
I gathered this list of 50 zero point Weight Watchers foods that will (totally!) fill you up and help all of us to enjoy some serious guilt-free eating. While there are over 200 zero point foods, I don't think lemon zest, herbs, and pea shoots will be filling me up for dinner (although they are a great addition to many of these hearty foods.)
Zero Point Weight Watchers Foods
Artichokes (& hearts!) – a childhood favorite of mine, although I can no longer dip the leaves in butter or mayonnaise and get away with it. Booooooo
Asparagus – look for the large stemmed asparagus. I love roasting them, then tossing with fresh lemon and garlic and chilling them for a cool snack.
Bananas – a great source of potassium and a morning snack to curb your hunger.
Beans (including fat-free canned re-frieds) – I love to cook beans with raw veggies (such as broccolini), peppers, onions or edamame to really bulk it up and fill my belly. Luckily, most veggies are also zero point foods!
Broccoli – for some reason, raw broccoli always fills me up. I have no scientific explanation why, but it does! It's so weird…
Brussel Sprouts
Calamari (grilled) – easily one of my favorite seafood dishes! Just squeeze lemon all over it and add a little salt & pepper and mmmmmmmm……
Cauliflower
Chicken Breast (99% fat-free ground OR skinless, boneless or bone in)
Chicken Satay – sorry, peanut sauce is not a Zero Pointer
Edamame – it seems silly, but it's packed with protein and is a super filling snack
Eggs -all eggs are welcome here! Whole with yolk, only whites, or your favorite substitute
Eggplant
Fish – like, pretty much allll fish. If you're a real stickler, check out the complete list here. But unless you have a weird variety from some foreign place, I'd say your fish is on the approved list.
Fruit Salad – sounds boring, but a great way to satisfy that sweet tooth
Leafy Greens (bok choy, Swiss chard, collards, escarole, mixed green, spinach)
Jerk Chicken Breast
Mushrooms – particularly portabellas, which are large and steak-y. I can eat mushrooms on anything, and so should you! Vitamin D all around!
Nonfat Yogurt (plain, Greek, or soy)
Sashimi – for all you sushi lovers out there, this is good news!
Shellfish – again, pretty much alllll shellfish but here's the list: clams, crab, lobster, mussels, octopus, oysters, scallops, shrimp, squid, crayfish, cuttlefish. Unfortunately, these are most delicious when served with butter (I'm talking to you, Lobster!), so be careful with your preparation.
Squash (summer & winter) – bust out that spiralizer and make zoodles, and butternut squash noodles (boodles??) or get crazy with that huge spaghetti squash from the store.
Succotash – what the heck is that?!? Simple and delicious, that's what it is! It's a side dish made of sweet corn and beans, but you can add any veggies to it to add a little flavor.
Tofu – say what you may, when done right tofu can be incredibly filling!
Turkey (99% fat-free ground, skinless breast or tenderloin)
Veggies – mixed, stir-fry, no sauce
Check out these other great Weight Watchers recipes: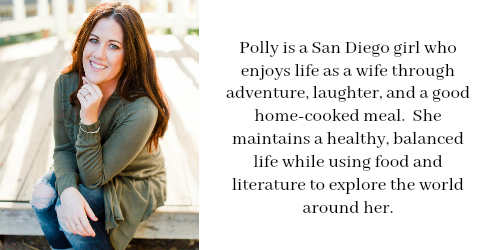 Copyright: <a href='https://www.123rf.com/profile_utima'>utima / 123RF Stock Photo</a>