I wish I had time to make breakfast every morning. It's easy and makes me feel great as the day goes on, but is it really worth sacrificing those extra 30 minutes of sleep?? To me, nope. Absolutely not. I rounded up these 21 Day Fix gluten-free breakfast recipes (yes, they are ALL gluten-free!!!) to make breakfast a little more practical – and healthy – for myself.
In reality, my husband and I rarely eat breakfast on weekdays, unless you count a quick bowl of cereal. Prepping allows me to grab food on the go, and heat it up at work so I'm not starving by noon. He also loves it because he actually believes that pouring milk over cereal is "making breakfast," so he gets a little more substance with just as little work.
He also believes this helps his golf game…sure, why not?
21 Day Fix Gluten-Free Breakfast Recipes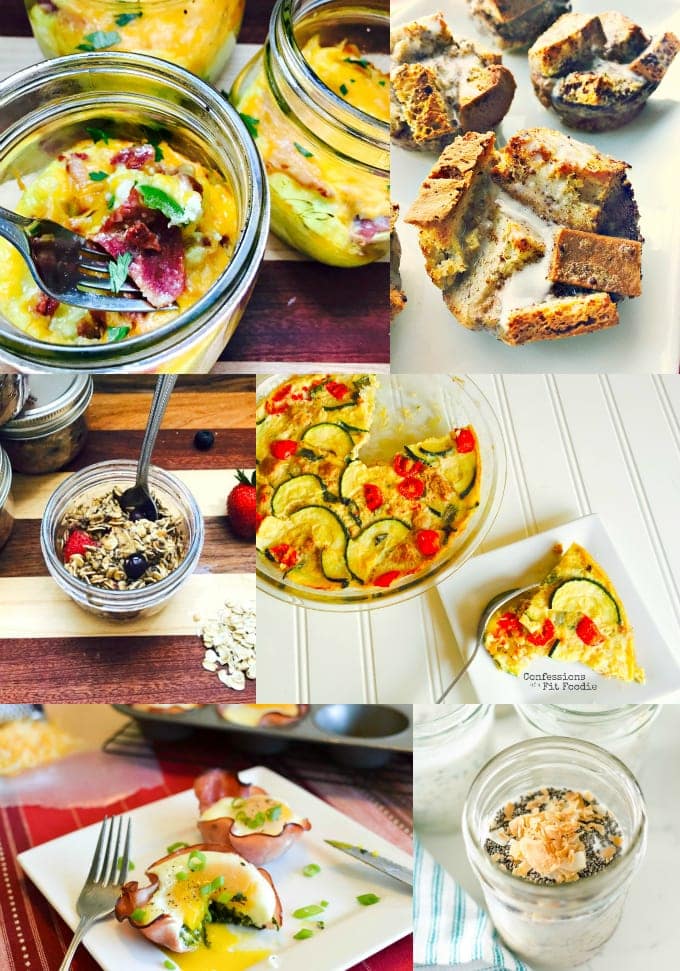 Join me on Facebook for more 21 Day Fix recipes, free printables, and meal planning and budgeting help.
Also, check out the posts below for more great 21 Day Fix recipes.