It's snowing and my driveway is covered in ice and I write this. So it's hard to imagine what it would feel like to be outside, in the summer, working on a garden. But when we bought this house, it came with some raised garden beds…so hopefuly I will be outside in the summer working on a garden! This printable gardening planner is for anyone who wants to grow a garden!
How to Make Your 8.5×11 Gardening Binder
These pages are specifically designed to fit an 8.5″ x 11″ 3-ring binder. They will also work with a BIG Happy Planner. I like gorgeous, floral 3-ring binder that I found on Amazon, but any will do (if you want to use the cover that comes with this printable, get a 3-ring binder with a clear cover – you can probably find this cheapest at Walmart or your local office supply store). You'll also need a 3-hole punch!
Use any paper you like! This is my favorite paper (I have a subscription to it, and I get two reams every few months – every time I print something on it and take it out in public, people comment on how awesome it is).
This printable prints best on 8.5 x 11 paper. There is a margin for you to punch holes.
You can print out all of the pages, or just the ones you need. I recommend printing the pages out individually. if you're printing pages back-to-front (duplex), do this page by page. It takes a little longer, yes, but you will avoid misprints and save paper, time, and ink (trust me on this!). It may take a couple of times to get into the rhythm if you've never done this before, but once you've done it a few times I promise it gets easier and makes more sense.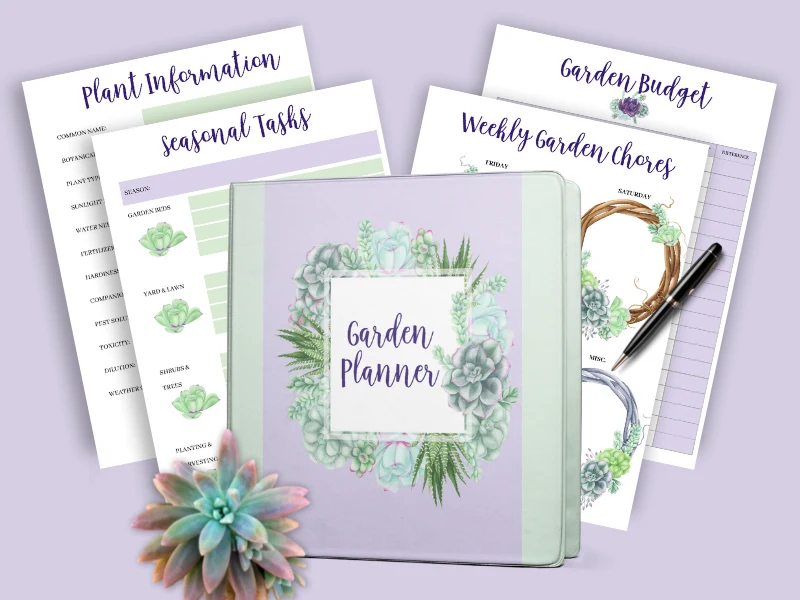 What other printable planners do you have?
There's more where this came from! I have planners for all sorts of topics.
I have the following 8.5×11 printable planners (this is just a handful of what I've got available – you can see all printables by clicking here):
What comes in this printable camping planner for my 3-ring binder?
You get 13 pages with this planner set!
Cover
Planning log
Plant information page
Garden layout
Wishlist
Monthly planning page
Expense tracker
Budgeting page
Weekly chores pages
Seasonal tasks pages
Harvest tracker
Seed inventory
Useful contacts page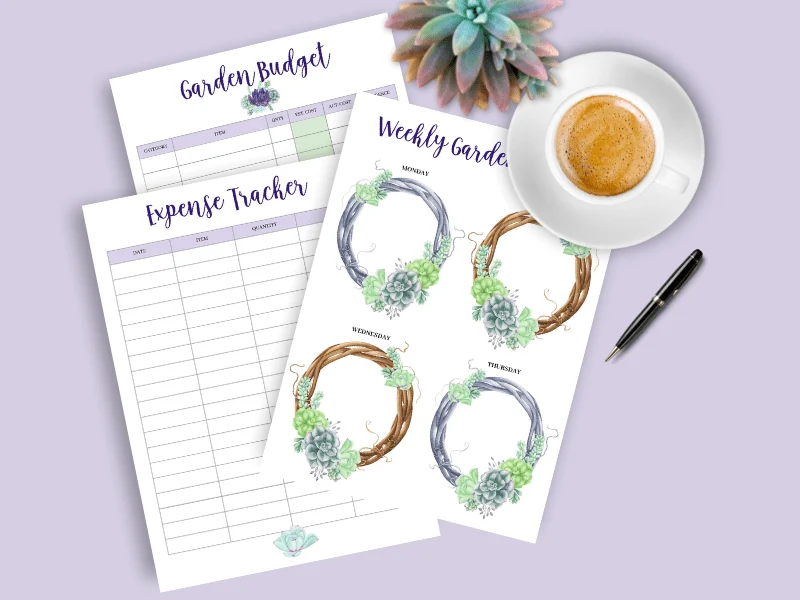 How to download your free printable planner
You can download your planner inserts by clicking here, or by clicking on the button below. If you have any issues, please email me and I will send you the file or help you troubleshoot.