Hi y'all, it's Danielle from Busy Mom's Helper again and today I have a confession – I really really love sweets. Not just the handful of M&Ms a day type, but I could probably eat a whole bag, plus a brownie, then perhaps a cookie or two. It's awful – yet tasty! I've been trying to get more balance with my eating, and trying more healthy recipes. This Lemon Rosemary Dressing is perfect – plenty of flavor!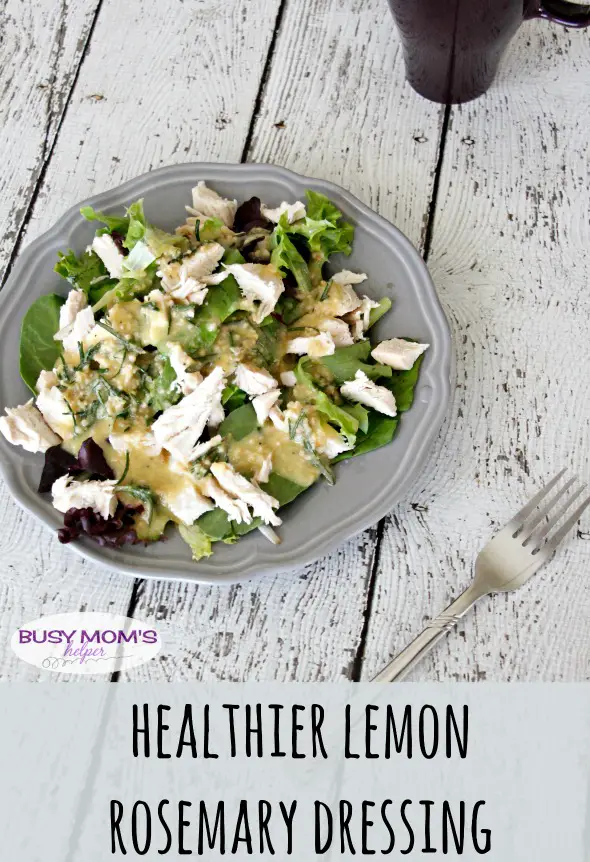 When I mentioned my eating problem to a friend, she said 'I'm sure it's not that bad!' Well, the few weeks hubby was at home between jobs and was great helping around the house, we made brownies. We made TWO pans of brownies over the course of TWO weeks. Guess who ate 90% of BOTH pans? Yup, me! I had a fun bottle from the M&M store from my recent NYC visit – like a tall wine-shaped bottle filled with the candies – and I downed it in a day. Ya….it's REALLY that bad!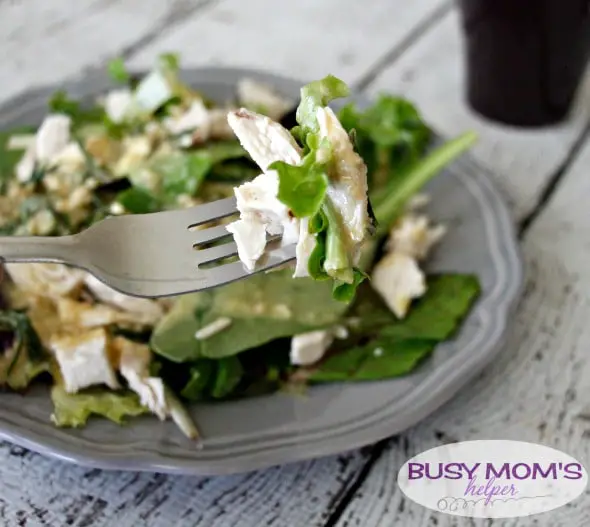 Thankfully I've been doing better this week, planning ahead so I can have meals that I'll actually WANT to eat, but are on the healthier side. It's all about balance anyway, right? So as long as I eat healthy overall, it's perfectly fine for me to still have some treats every now and then 🙂
Ingredients
2 tbsp. Lemon Juice
1 tbsp. Rosemary
3/4 tbsp. Onion Powder
1/4 cup Extra-Virgin Olive Oil
1 1/2 tbsp. Garlic, minced
3/4 tbsp. Dijon Mustard
Dash salt and pepper
I even had fresh Rosemary on hand from a good blogging body of mine's garden, so the flavor was even better! It sure makes it easier to eat healthy when you've got yummy recipes on-hand. Bonus points when they're easy!
My favorite part of salad dressing is that, in most cases, the directions are SUPER easy….
Directions
Put the ingredients in a blender and blend well. Drizzle over your salads, or even use as a delish and healthy marinade!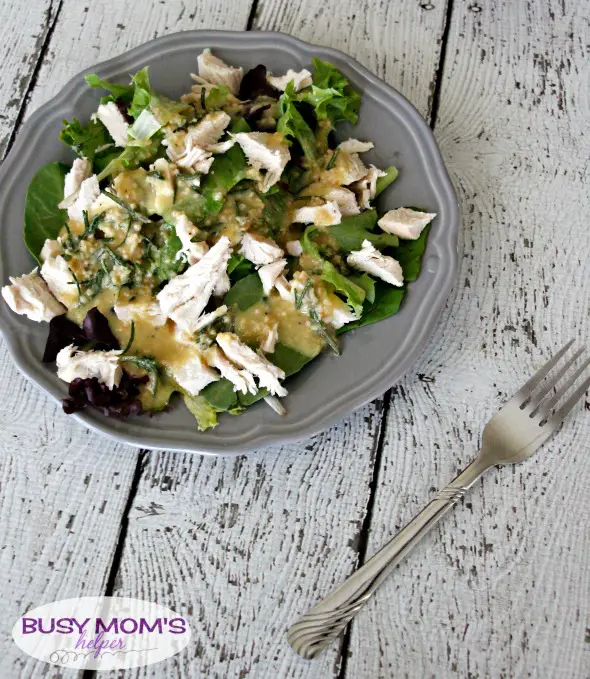 Other recipes you may enjoy…