Summer is a busy time for us. From June to August, there are nine birthdays to celebrate, and one of those belongs to Charles. Between his birthday and Father's Day, which fall just a couple of weeks apart, I spend a good deal of time trying to come up with something creative to give him!
I combined some favorite items with some must-have summer golfing essentials and came up with a cute gift any golfer will lover. Check out my fun golf gift ideas below!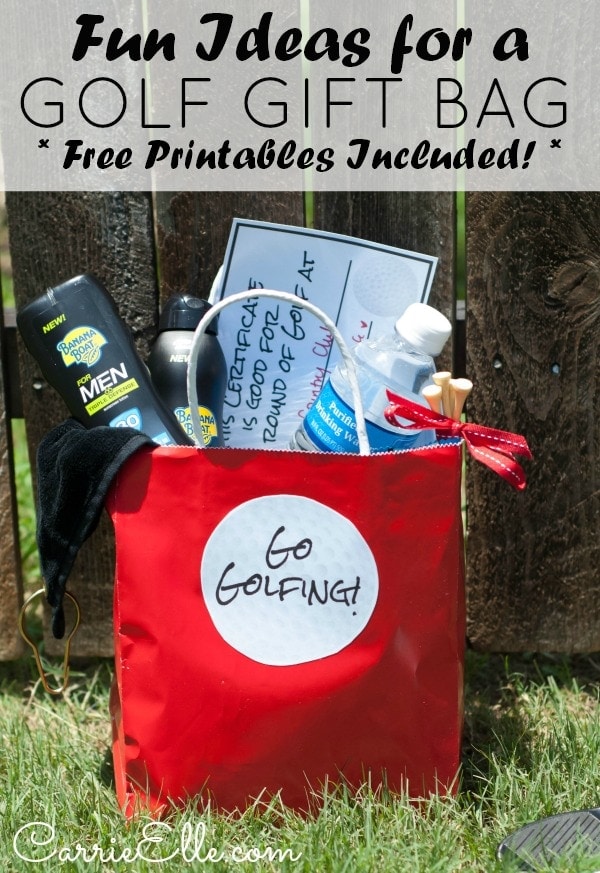 Here's what I put in the Golf Gift Bag:
Sunscreen

Water bottle
Granola bars
Golf towel
Golf tees wrapped in a cute ribbon (more for my sake than for his)
Certificate for a round of golf at a favorite course
If you which ones to buy, golf balls and a golf glove would also be great!
I made a cute sticker for the bag, and a certificate to stick inside. I've got these fun golf printables available for you to download here. Just click on the image below to download and print for yourself!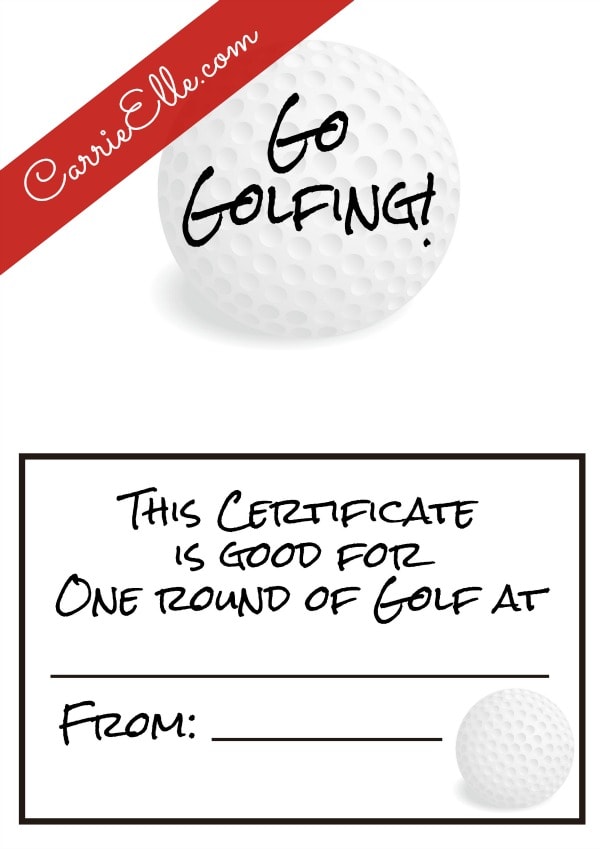 We are making summer fun by keeping sunburn-free while we celebrate all of the awesome things we have to celebrate during these warm (warm = blistering hot) months.
What outdoor activities do you love during the summertime? How do you keep your skin safe?