At first I wasn't sure how to pitch these 21 Day Fix muffins to y'all. My friend Chellie created this recipe for me, and she always makes amazing things. But because these gluten-free lemon muffins are made with almond flour, they use up the blue containers on the 21 Day Fix pretty quickly.
And I know how we all feel about those blue containers.
Nobody wants to use up their blue containers! But you guys, these are MUFFINS. And they're good. And they're also keto-friendly, so if you have a ketogenic dieter in the house (like I do), these will be a huge hit (no, seriously…go tell your keto friends and family you have muffins for them, and see how excited they all get).
Gluten-Free Lemon Muffins
Yields: 12 muffins
Serving size: 1 muffin
Make these on a weekend and enjoy them for several days. You can also freeze these.
Ingredients:
2 1/2 cups almond flour
1 tsp baking powder
1/2 tsp baking soda
1/4 tsp salt
3/4 cup Greek yogurt
1/2 cup coconut oil, in liquid form (melt for 20 seconds in the microwave if your coconut oil has hardened)
2 eggs
1 tbs lemon zest
1/4 lemon juice

alternately, instead of lemon zest and lemon juice, 1-2 teaspoons of lemon extract will do the trick

1/4 cup honey (leave this out for keto muffins – and if you're not doing keto, you can simply add a teaspoon of honey to your muffin when you eat them if you want them sweeter)
1 tsp vanilla extract
You're going to love these gluten-free lemon muffins, whether you're on the 21 Day Fix or keto!
Here's how to make them:
Set oven to 350.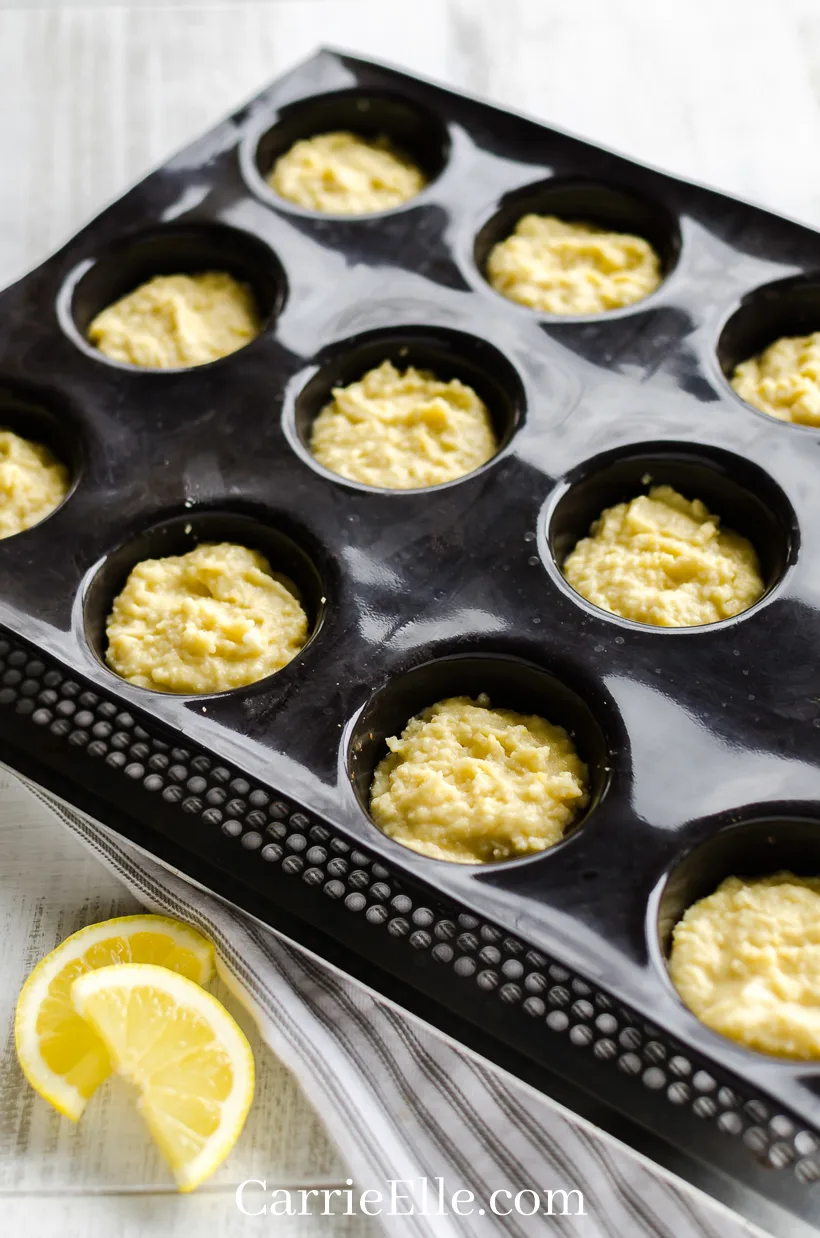 Mix all dry ingredients together. Mix all wet ingredients together. Add wet ingredients to dry ingredients and stir until combined (be careful not to over stir!).
Spray muffin tins with cooking spray and scoop mixture into muffin tins. Or, you can use a silicone muffin pan.
Bake at 350 for 20 minutes.
These taste great at any temperature. If you're on the 21 Day Fix and have the teaspoons left, serve with butter and honey. If you're following a ketogenic diet, serve with butter. The more, the merrier – that's my butter mantra.
Here are the 21 Day Fix container counts (always double check for yourself!):
1 serving = 1 muffin (these make for some kind of weird container counts, so I rounded to the best of my ability)
2/3 blue
2 tsp
1/10 red (not really worth counting, but I will leave that up to you)
Here's more info on how to calculate container counts for any recipe.
If you're good with gluten, here's another recipe I think you'll love – and three of these muffins are only one yellow!