My laundry room is tiny. This is unfortunate since I seemingly spend hours of every day tucked away inside this little space. Washing, switching, folding, hanging, putting away. It's kind of a non-stop affair around here.
Honestly, I don't really mind doing laundry.
I know.
WHAT.
Part of the reason is because I know it could be worse (DISHES – I am talking to you). But I also think I've found a few laundry room accessories that make laundry a lot less than miserable, despite the small space. Maybe even a little bit…fun?
Here are 5 laundry room accessories you need.
1. Cute laundry room printables. Seriously, you guys…cute wall art helps! I made these printables because A) every day I'm laundering, and B) they're cute. And they're free. You can download them at the bottom of this post!
2. The right detergent. Detergent is one of those things that can be really unexciting until you buy the wrong brand and suddenly realize how much you miss your old detergent. Unfortunately, it can also be really boring to look at. I mean, truly – who wants to stare at their detergent bottle, right?
method laundry detergent is changing things up and making your laundry room a prettier place with bright colors, see-through packaging, and delicious-smelling detergents. Mine smells amazing.
It's also highly concentrated, and the bottle is made with 100% post-consumer recycled materials – and it's full recyclable.
method laundry detergent has collaborated with fashion site ASOS to create an awesome, machine washable line of cute and easy-to-wear clothing called method x ASOS. Since I basically don't wear anything that I can't toss in the washing machine (dry cleaning? AIN'T NOBODY GOT TIME FOR THAT), I am in love with this idea and their cute line of spring clothing.
You can get $3 off your online purchase of method laundry detergent with coupon code THREEFORME at the method website.
3. A lint bin. When I get around to redoing the laundry room, I'll be installing a cute little lint bin on the wall next to the dryer. Not only will this be more fun to look at, but it will also save me some space. In our tiny laundry room, even a little trash can gets in the way.
4. Dryer balls. I'll add some essential oils and toss them in the dryer, and when my laundry is done I take out the softest, sweetest-smelling laundry you can imagine! They also look adorable in a basket on the dryer.
5. Two laundry baskets. One for light clothes, one for dark clothes. In theory, everyone in the family puts their dirty clothes in the correct basket to make my life easier.
In theory.
In real life, HAHAHAHA! But at least I have them, just in case someone wants to start using them.
You can download your free laundry room printables here! Just click on the picture of the one you would like to download, or click one of the links below.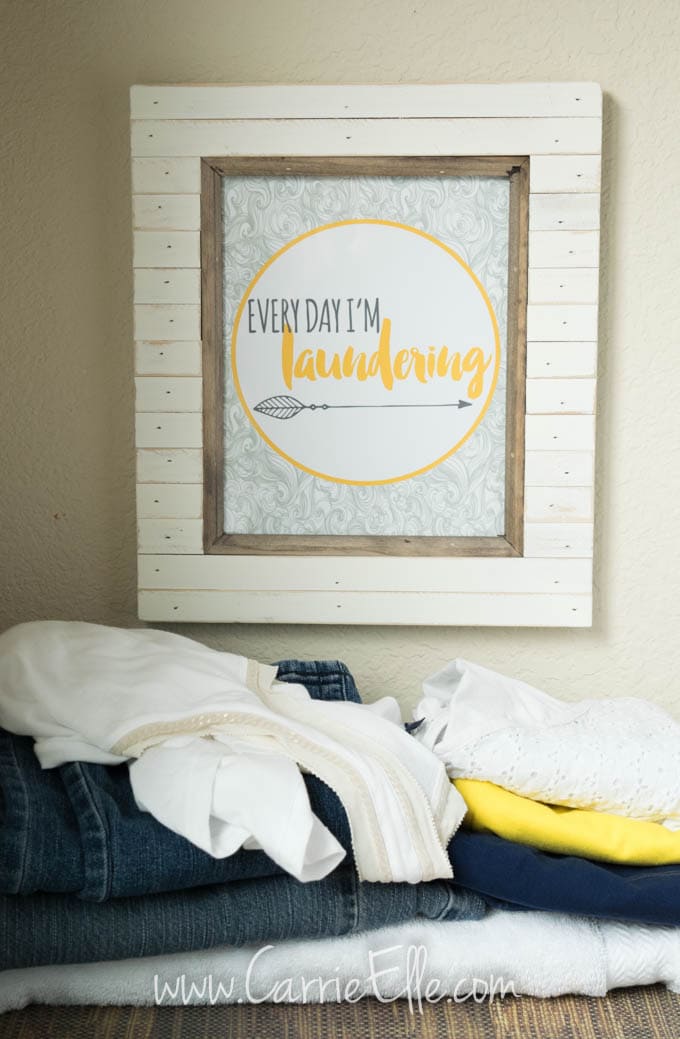 Click here to download.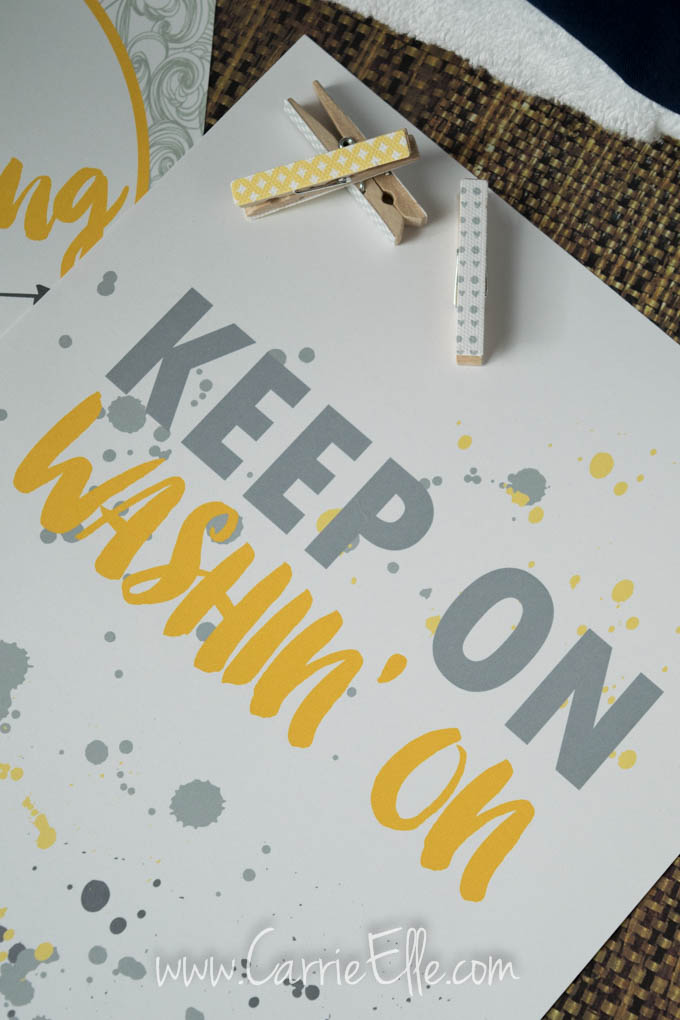 Click here to download.
My laundry room might be small, but it's functional! I'd love to hear about your favorite laundry room accessories below.
I was selected for this opportunity as a member of Clever Girls and the content and opinions expressed here are all my own.