I am guessing that if you're here it's because you're trying to decide which weightloss program is best for you – 21 Day Fix or Weight Watchers? I have done both the 21 Day Fix and Weight Watchers. I have seen results on both plans, and I've been both consistent and unconsistent on both plans. This blog is full of recipes for both plans. I want you to know that I have real-life experience with both the 21 Day Fix and WW (which is what they're calling Weight Watchers now), and today I'm going to share a comparison of both plans and answer some questions I regularly get to help you pick out which one will work the best for you.
But first, spoiler alert! Both plans will work. In fact, any plan will work as long as you're consistent. That said, I do think that certain things work better for certain people (we're all different!). I hope this post will give you some clarity and help you pick the right plan for your lifestyle.
If you're looking for recipes for these plans, you can find my 21 Day Fix recipes here and my Weight Watchers recipes here!
21 Day Fix or Weight Watchers?
First let me give you a quick rundown of each plan.
21 Day Fix
The 21 Day Fix is a 21-day program (that you can repeat indefinitely). It combines healthy eating and working out to give you optimal results. The food plan is based on whole foods and portion control. Food is categorized into different containers, with each container being a different size. For example, the red container is 3/4 cup and is for protein. The green container is 1 cup and is for veggies. The blue container is 1/3 cup and is for healthy fats. You can see all the container sizes here. You are assigned a daily amount of containers (red, green, purple, blue, orange, and teaspoons for oils) based on your weight. There is a list of approved foods for each containers, and your job is to eat your containers every day, choosing foods for each container from that list.
You will also get a 30-minute workout for each day.
Weight Watchers (WW)
Weight Watchers is a weightloss plan based on a "points" diet. Foods are assigned a particular amount of points, and you track your points as you eat throughout the day. Currently WW offers three different plans, so you can choose the points system that works best for you. For example, the Purple Plan has over 300 zero-points foods to choose from, but you only get a small amount of points for the rest of the day. The Blue and Green plans have fewer zero-point foods, but offer you more points throughout the day. Also, depending on your plan, different foods might be equal to different points. If this all sounds confusing, don't worry – all you need to worry about is the plan you choose, and WW will help you pick the right plan.
You can earn extra points by exercising (these are optional to use!). You also get extra points for each week that you can use at your discretion. You can save them all up for a cheat day, or spread them out throughout the week.
How are 21DF and WW the same?
Both plans are based on science, and you can expect results on either plan. They both encourge a whole foods diet centered around lots of veggies and lean proteins.
Now I am going to move more into my opinions of the plans and some of the pros and cons of each.
21 Day Fix Pros
If you're new to a whole foods lifestyle and like to have your workouts laid our for you each day, the 21 Day Fix is a great program. The list of foods is very helpful and there are so many recipe available. There are plenty of amazing foods that you can enjoy on this program, and the containers make it really simple to figure out portions.
The workouts are great. They are tough – but they're only 30 minutes each, and each workout shows modifiers for every exercise. You can also do the program without the workouts if you'd prefer.
You can sign up under a "coach" if you need encouragement. Beachbody, which owns the 21 Day Fix, is a multi-level marketing company, which honestly I tend to shy away from. However, there are many great coaches who are sincerely helpful and knowledgeable and can be great for holding you accountable. If you don't want a coach, you can buy the program on Amazon. If you would like a coach recommendation I can give you one (I'm not affiliated with any of them, I just know some of the good ones).
You can stream workouts online from Beachbody on Demand. I think it's about $100 a year but you get a ton of workouts.
21 Day Fix Cons
There isn't a lot of room to "mess up" on these plans. It might be hard for a perfectionist, because you are limited to the foods on the list. Obviously we all make our own choices and can use discretion to make the plan work for us, but this isn't a plan that enourages "cheat meals" or eating anything off the list for that matter. Some people like this direction and these clear rules; others struggle with the tight boundaries.
There is a lot of conflicting information. The food list provided includes all of the "approved" foods. But there are lots of other foods that are also approved, although they're not on the list. You really have to be following all of Autumn Calabrese's videos and social media accounts (she is the trainer for the Fix) to keep up with everything, and that's tough! The Beachbody website often gives conflicting information, too; for example, they might call a food unapproved in one video but then release a new recipe using that same food and call it approved. So, it can be confusing.
Because Beachbody is an MLM, there can be pressure to buy more stuff (Shakeology!). Every coach is different, but some of them are not great. Also, anyone can be a coach – they're not formally trained in nutrition or exercise in any way.
Who the 21 Day Fix program is best for:
I recommend the 21 Day Fix if you have clean eating goals and want to get the most bang for you buck in your workouts.
You can buy the 21 Day Fix here.
Okay, on to Weight Watchers!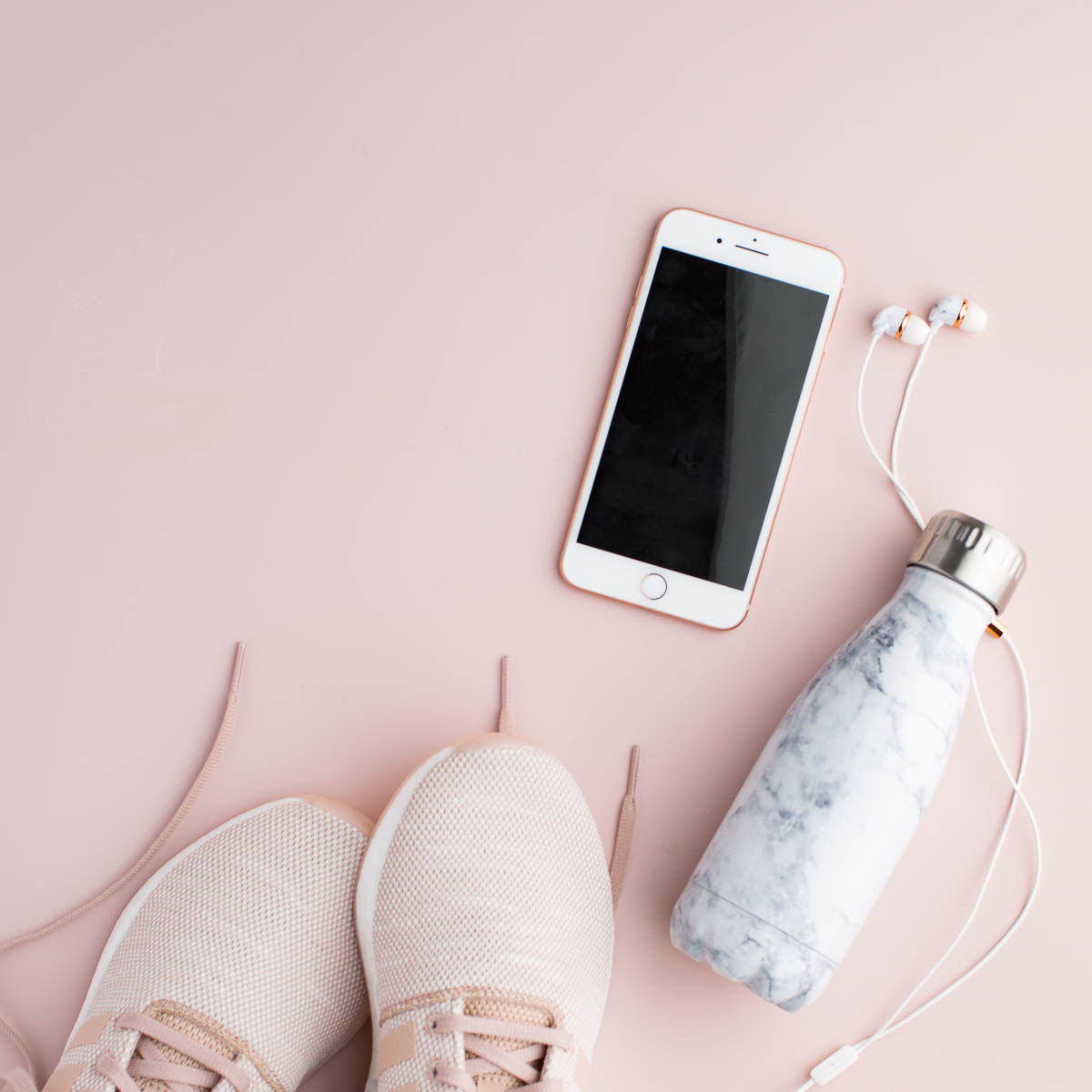 WW Pros
There is a plan for everyone. WW currently offers three different plans, with a slightly different points system for each plan. While it can feel confusing when things are always changing (they only had one plan last year), this shows me that they're flexible and adapting to new nutritional information.
They have amazing tracking tools and technology. The app is so easy to use. You can scan bar codes to get points for foods automatically, or search for foods in their database (I've never not been able to find a food I was looking for). You can also put your recipes into the app to get points for your own favorite creations!
You'll have access to a WW Coach (also called a leader or counselor), who is a WW member that has been through the program (and I believe has attained their Lifetime Membership Status). Coaches have been through the program and know how it works.
There is a lot of flexibility. While you are encouraged to eat a whole foods diet and lots of veggies, you can also eat potato chips and chocolate – you just have to count it! Because you get extra points each week, you might not feel the pressure of having to be "perfect" every day.
You can use any workouts you like, and if you choose to, you can add extra activity points to your daily points total based on your workouts.
WW Cons
You do need to track your points! My mom was a WW leader back in the day and I remember her saying, "If you bite it, write it!" It's easy to fall into a habit of not tracking, or snacking throughout the day and not writing it down. Tracking points is what keeps you honest and you really need to do it, at least until you've got it under control.
It's more expensive than the 21 Day Fix. You can buy the 21DF program for about $70 with the DVDs and be done with it (although it's more expensive if you choose to do their streaming service). WW offers several discounts and specials throughout the year. I currently pay $19.95 a month for my membership.
Who the WW program is best for:
I recommend Weight Watchers if you need the flexibility to eat a wider variety of foods and would benefit from the online tools and community.
You can join Weight Watchers here.
Ultimately, you can't go wrong on either as long as you commit!
Currently, I'm doing WW. I need to lose some weight (again!) and chose WW over the 21 Day Fix because I wanted the flexibility to eat more foods (let me be super honest: queso and wine). It's been working for me!
Let me know if you have questions that I didn't answer and I'll be happy to share my experience and answer them as well as I can!