I have one particular smoothie that I make several times a week. I'd make it every day, if I wasn't always running out of spinach or pineapple.
I like it because it's a dairy-free, juice-free green smoothie – and it still tastes delicious.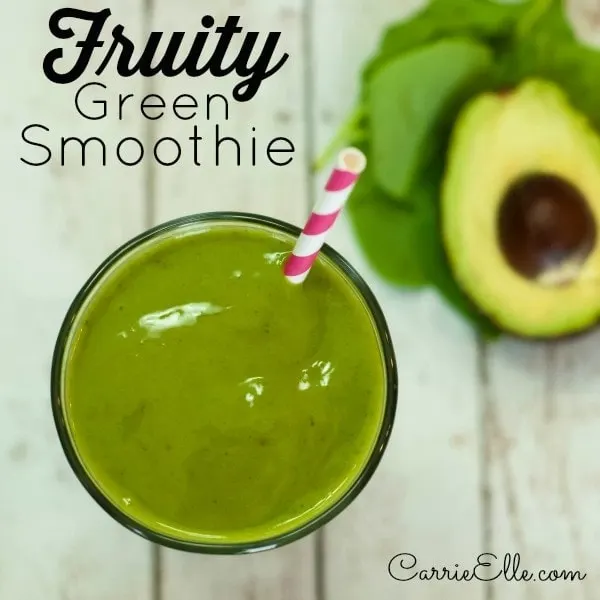 This is made from whole foods (fruits and spinach!), and is even kid-friendly.
Ingredients:
1/4 avocado
1/2 banana
1 1/2 cup tropical frozen fruit mix (I either buy pre-mixed frozen fruit at Kroger or cut it up and freeze it myself – I use a mix of mango, pineapple, and strawberries)
1 cup spinach (I cram as much as I can into my single-serve blender)
1 cup water (just add more if it's too thick)
Optional: handful of mint (I love mint in my smoothies, but it does give it some kick!)
How to make it:
Put it all together and blend it!
My kids will drink this, and they know it has spinach in it. That's how fruity it is.
I love it because it tastes good, but also because it is really filling. I usually have this for breakfast or for my mid-afternoon CRASH around 3:00 PM.
It's also easy to add flaxseed to this smoothie.
Drink up!