I received product/compensation from One A Day with Nature's Medley to write this post. All opinions are my own. Be sure to grab your free printable wellness journal at the bottom of this post!
When I was younger, I reaelly thought that being "healthy" just meant eating less food and going to the gym. It wasn't until I had my kids (and my metabolism slowed down, ha) that I started looking at "health" as more than just how much I was eating every day. Something had shifted, and I started looking at "health" as more of a whole body and lifestyle experience than just how much I weighed.
Printable Wellness Journal
Looking back, I can't really pinpoint the exact moment things started to change. But I am pretty sure it started with my son.
As soon as I had that newborn baby in my arms, I became hyper aware of all the icky things in our environment – the chemicals in the lotion I used to wear (that would rub off on his fresh baby skin and make him smell like flowers for hours), the food I was eating (and passing on to him), and even the fabric in his crib sheets. I can definitely credit much of this to your typical "new mom worry," and it's true that a lot of my paranoia wore off as the kids have gotten older.
But I'm definitely on a health and wellness journey that has been evolving for the last ten years, and I really think it was the birth of my first child that spurred it all.
Today, I do my best.
I strive for a "whole health" model of living for myself and my kids. This means not just making healthier food choices most of the time but also staying hydrated, getting outside every day, getting enough rest (OMG TIRED KIDS…I can't hang, y'all!), and taking our vitamins.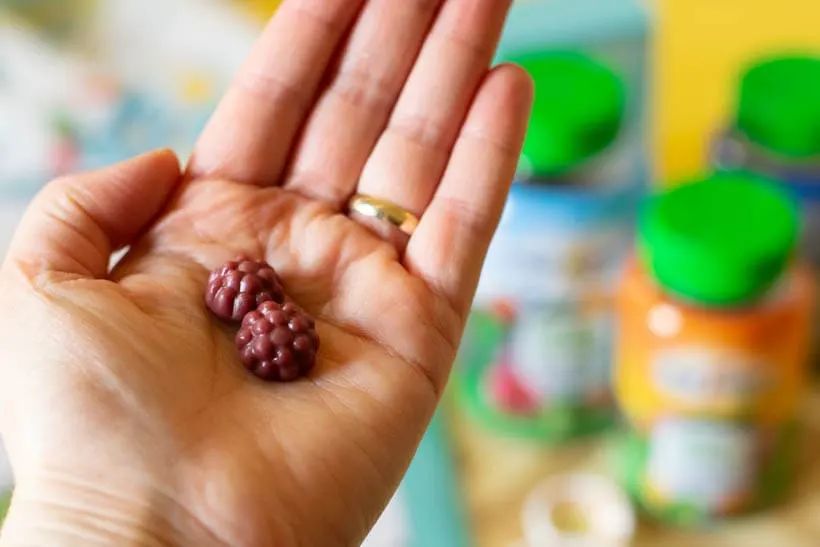 I'm big on vitamins for the kids. We take One A Day with Nature's Medley. These are new, and they're the only complete multivitamins with natural antioxidants from one total serving of fruits and vegetables! You can grab them at Walmart.
Also, they are free of artificial flavors and sweeteners, and the colors are from natural sources. Also, they're formulated uniquely for women, men and children ages and up.
And they are gummies. This is important to me because I was an adult before I ever swallowed my first pill! I still hate swallowing pills and will always choose a chewable option when possible.
Up to 90% of Americans are falling short in the nutrition department when it comes to getting the key nutrients we need, and 94% of kids aren't meeting national vegetable recommendations (ummm…mine are included in this, I am sorry to say). While a vitamin will never make up what you can get from fruits and veggies, I do believe it's important to fill in some of those nutritional gaps when we can.
If a wellness journey is something you've been going on, too, I hope you'll like this printable wellness journal.
It gives you a place to track your daily food (and count calories, if you have weight loss goals). There's also room to record your fruit and veggie intake, how hydrated you are, and whether or not you took your vitamins that day.
And in addition to that, I've included space for notes about your workout, how well you're sleeping, and something nice you're doing for yourself every day.
This wellness journal also includes a weight tracker and a goals page to establish your health-related goals.
I really believe this "whole health" model of taking care of yourself is more effective than just addressing one aspect of your life. Although, I will also say, I think that if you feel overwhelmed…pick one area and focus on it until you feel like you have control of that particular area.
For example, if it feels overwhelming to check all the boxes every day – just focus on your sleep, getting your water in, and taking your vitamins for the first week. If even that's too much, just choose one thing. Then add in more healthy choices as you get going.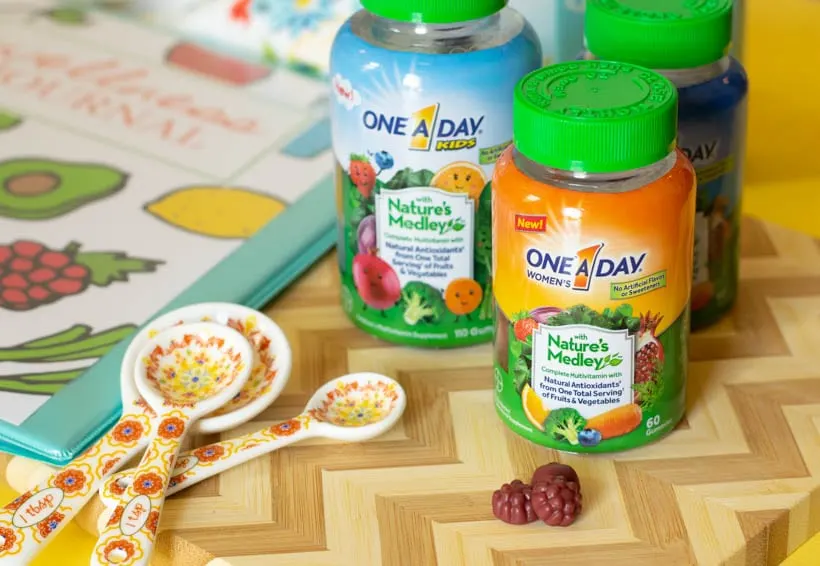 Really, taking your daily vitamins is an easy place to start. It's probably the only thing my kids don't fight with me about (they sure do like to argue with me about vegetables and bed time!).
You can download your printable wellness journal below. You can read this post about how to get beautiful, high-quality printables if you need help with printing and paper choices.


I'd love to hear about how you keep yourself and your family healthy! Leave a comment below and let me know.