Today I'm sharing a gorgeous printable rainbow daily planning page. This day planner page is colorful, bright, and fun. It's a printable planner page that will have you excited to organize your life each day!
Printable Rainbow Daily Planning Page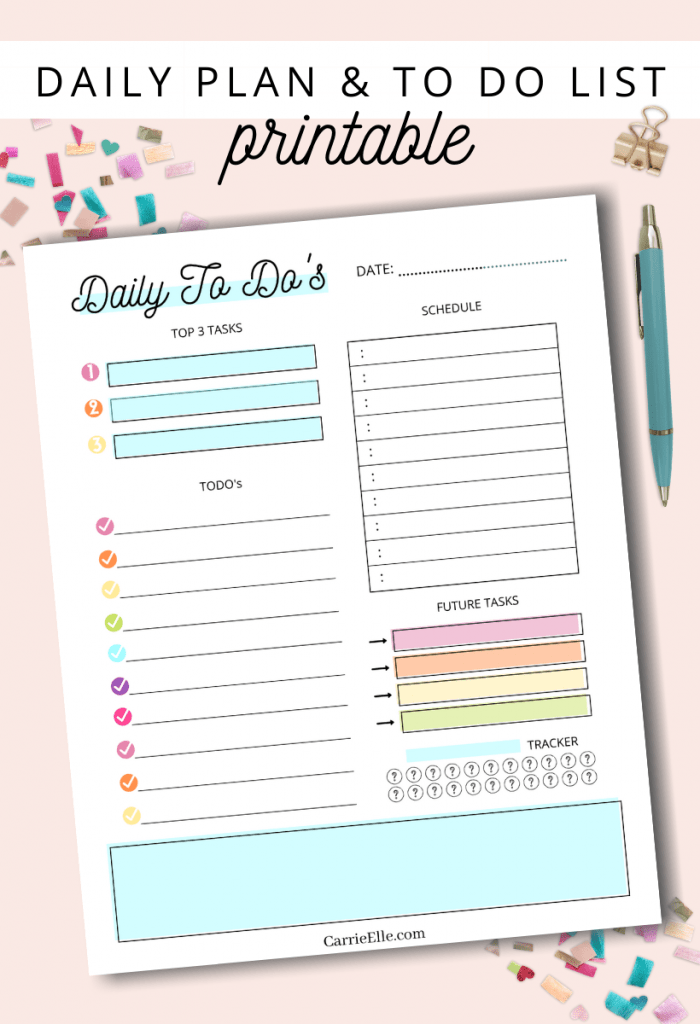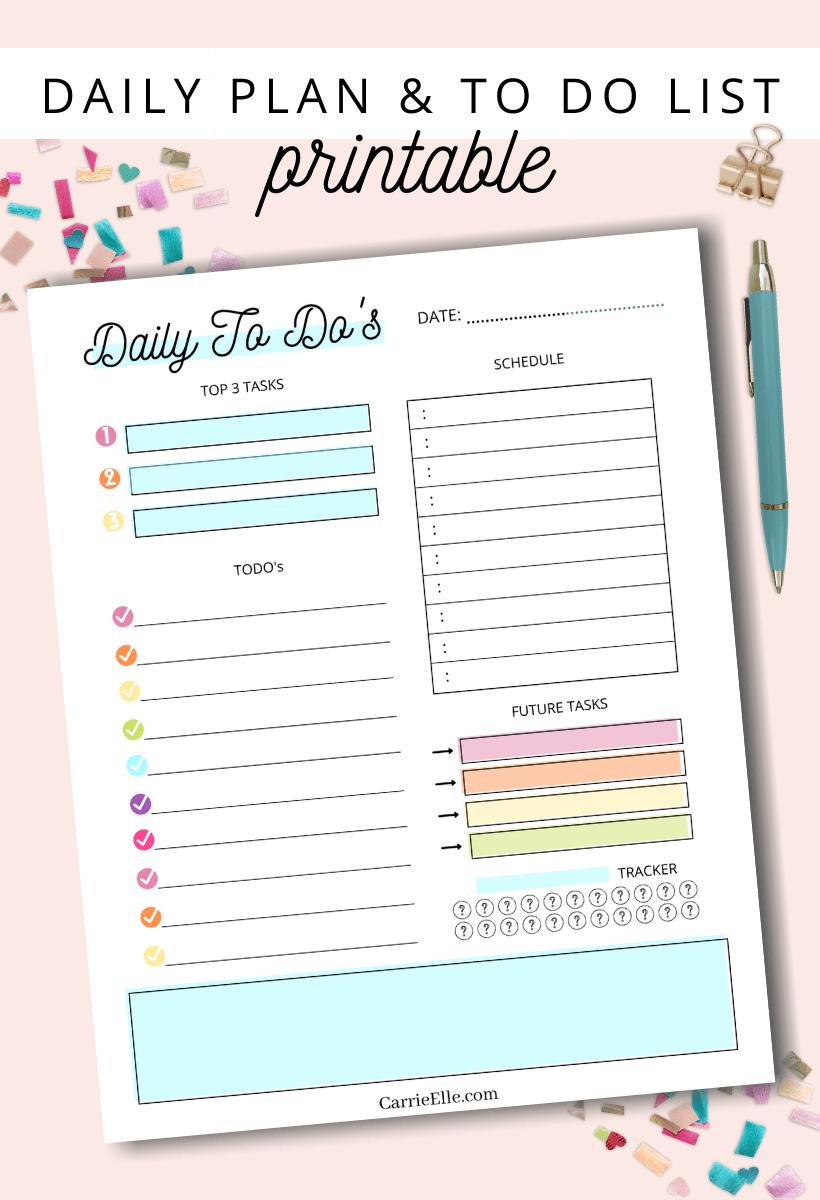 One of the best things about planners is that we get to make them our own. Organizing and planning works for me because I get to be excited about the pages I'm using. This printable rainbow daily planning page is no exception. I love that it's brightly colored and fun while also being super useful.
Check out more details below and download this free printable day planning page right here.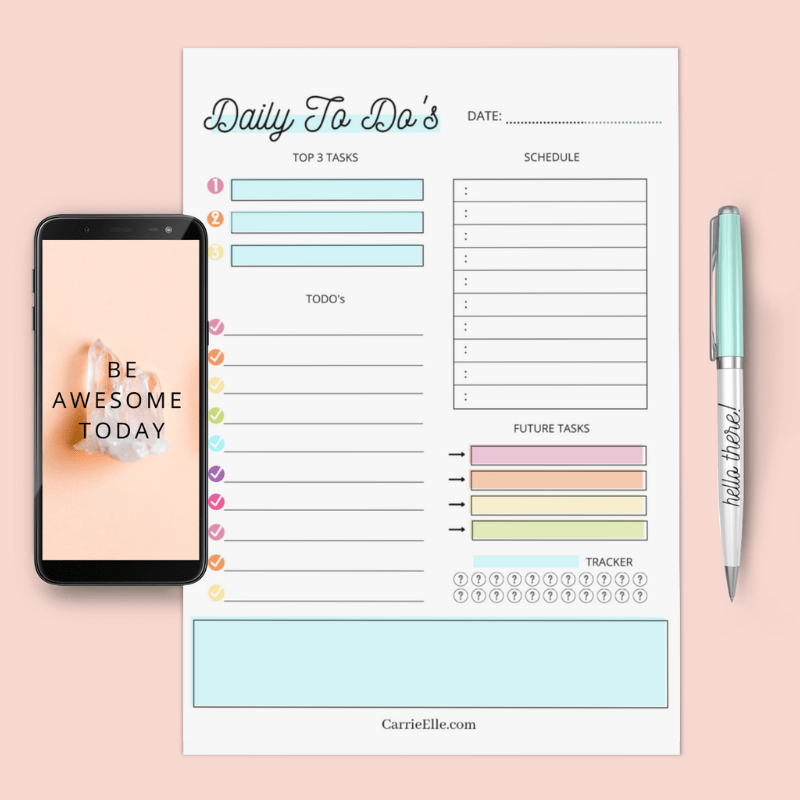 How to use this printable rainbow daily planning page:
It's really easy to use this day planner printable. It is a standalone sheet so you don't need a full planner in order to stay organized and have a fun, beautiful spot to keep all your tasks and goals for the day.
If you are like me, you can always keep these printables today, day by day, on a clipboard or in a folder so that you can easily finish off tasks from the days before, carry over things that didn't get done, and look back on your progress of the week or month after awhile!
You'll see that this rainbow printable planner page has a place for your most important tasks, things that are coming up in the future and need to be kept in your mind, the days schedule, and a checklist.
There is also room at the bottom for you to track something, use it for water, workout minutes, walking, self care, or whatever you like!
The block at the bottom is a great place to jot down an inspirational phrase, add some stickers, or to include some more information that you need for the day.
What is a day planner printable?
A day planner printable is a single sheet that helps you organize your entire day. If you are like me and need a clear and concise view of your day in one quick snapshot this day planner printable is for you.
It's an easy way to have all of your goals and tasks laid out in one place. Luckily this free printable planning page is simple to download and print. You can print out 7 for the whole week or print out one each day, insert the date at the top and you are ready to start planning.
Some of the benefits of a day planner like this include ease of use, obviously it's simple to fill in whatever you need and nothing you don't, as well as a clean and simple layout. You'll love that everything can be labeled the way you need it. Put your tasks where they fit best and the empty space at the bottom allows you to really add in anything you need!
Finally, the best thing about this printable rainbow planning page is that it's free! You can download as many as you need, if you make a mistake and don't want to look at it all day long…just print a new one and start again 🙂
Do you have other printable planner pages that will go with this one?
Here's where you can find all of the rainbow printable goodness you're searching for! If you like beautiful, fun, colorful printables you will not want to miss out on all of these amazing options.

Looking for even more ways to get and stay organized this year?
Here are some other printables that I think will help you get (the easy part) and stay (the hard part) organized this year. These free printables are equally gorgeous and useful for keeping your hectic life on track!
Be sure to let me know in the comments if there's a printable you've been looking for and wish you could find, I'm always eager to learn what would be most useful for my readers.