It's Monday, which means an organizing and planning post – and today, organizing expert and contributor Crystal from Happily Ever Uncluttered is talking about organizing styles and how to find what works best for you!
Do you ever feel like you are organizing the wrong way? That this organizing thing just isn't working out for you? Maybe you feel as though you can't do it right so why bother trying at all? Let me reassure you that you are not alone.
To some people, organizing is fun! To others, not so much. If you fall under the not so much category, there is still hope. You can still organize and get it right.
Organizing for you, may feel like what technology feels like to me. Let me give you a visual image of how I feel when something on my blog has messed up or if I want to try something new on my blog and I don't know how.
How you ever seen a fainting goat? Well, whenever the goat gets startled, excited, or scared, it stiffens up and falls over. I kid you not, when I have to start talking technology I feel exactly the way that poor goat feels. I get tense, my breathing changes, I get irritable. Let's just say, it isn't pretty. Needless to say, I avoid technology at all costs. I can mess something up in less than a second. The saddest part is, I am not kidding. Is that how organizing feels to you? There is a good part about organizing, and that is it can be changed with hardly any problem if you decide you don't like how something is going.
Last week, a friend called. She was feeling defeated with this organizing thing. She felt as though she was never going to be able to have a home that was organized and functioning enough that she no longer felt her days were filled with chaos. And, she asked me what the right way to organize was.
I want to share with you the three things I told her about the right way to organize because I have a pretty good feeling she isn't alone when it comes to having the feelings of defeat with organizing.
Believe it or not, there is no right way. What works for your sister may not work for you. I wrote a post about organizing your bathroom, and in that post I spoke about a failed organizing attempt I went through. The funny part was, I didn't realize I had failed at it for many years. I just kept on with the broken system the way it was. It is my hope that it doesn't take you several years to realize if something is broken. I hope you will change your system after a month or two if you notice it isn't working for you.
The right way to organize is the way that works best for you and your family. So, technically, your way is the right way. I know a man whose organizing system is piles of papers stacked around the house. That is something that wouldn't work in our house, but it works for him. And, if you were to ask him he knows where everything is. His wife has tried to get him to change his ways, he isn't interested. It works for him, that is his system.
When you know better you do better. When you realize a system you thought would work really isn't working, it is time to try something new. That is the best thing about organizing, if it doesn't work move on to the next one. Over time you will figure out all the things that you need to know about how you like to organize. For example, I know that I can't stack things that I use frequently on top of one another and expect that system to work for me. Because I know I can't organize that way. It doesn't mean it is wrong, it means it isn't for me. You really do learn a lot about yourself when you decide to organize.
We each have different life styles, size homes, tolerance for messiness, and schedules. Remember, organizing is a journey, a process that will change as things change in your life.
[Tweet "Organizing is a journey, a process that will change as things change in your life."]
This is what I suggest you do, get all the suggestions you can off Pinterest. Find the ones that most appeal to you, if it works – stick with it. If it doesn't, move on. The best part about organizing your life is there is no commitment involved. You aren't marrying a certain way to organize. Look at the process more of something fun to do rather than something you are being forced to do. By looking at it this way, you will get better results and more enjoyment out of it.
By the time I got off the phone with my friend, the feelings of defeat had vanished and my friend was ready to tackle another area in her home.
I hope that since you are now done reading this, you have realized you aren't organizing wrong at all. The secret to organizing is simple – it is starting. And, once you start you will learn what works for you, and that my friend, is the right way to organize.
I would love to hear what you have found works for you. Or maybe you would like to share a story of something that didn't work for you. Either way, leave a comment below.
Find more great posts from Crystal below (click on the picture to go to the post!):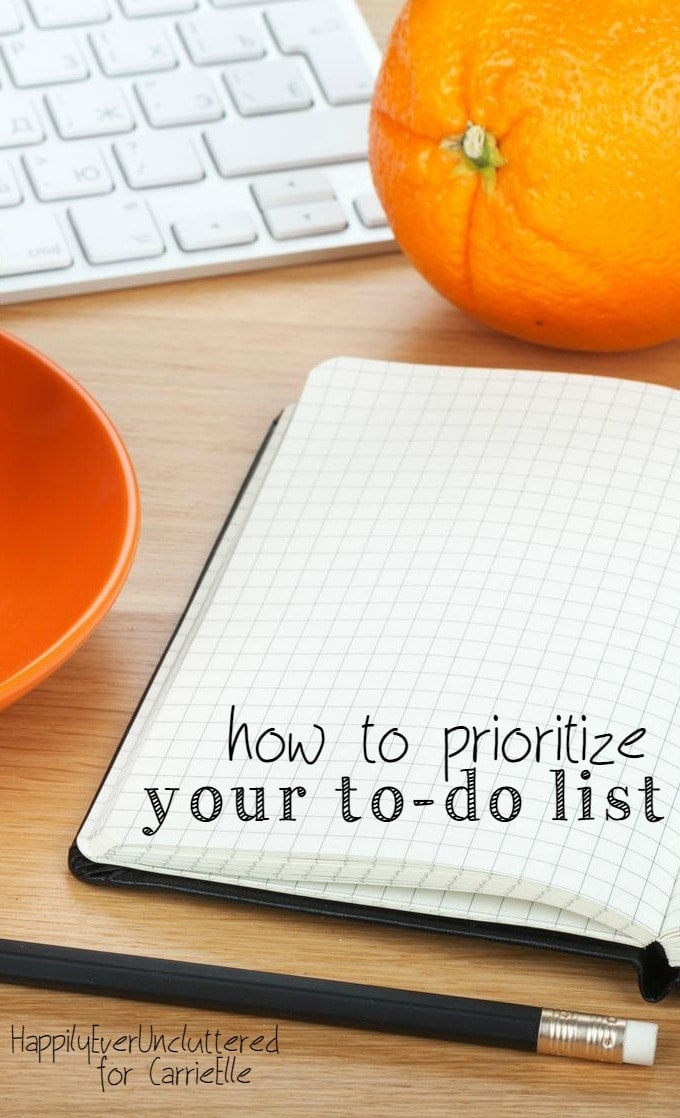 Copyright: tab1962 / 123RF Stock Photo