I wish I had been smarter with my money when I was younger, but I wasn't. I wish we'd realized that the things we were buying and the debt we've been accruing all these years were not worth it, but we didn't.
Hindsight is 20/20, and in this case, that's a great thing. I mean, yeah…it's pretty sucky that we dug ourselves this debt hole and then went and sat in it, BUT…it's pretty cool that we realized it and have created a plan to get out of debt and turn our finances around. For that, I am grateful, and excited, and so, so, SO motivated, y'all.
This post contains affiliate links.
One thing that really helps me to stay motivated and encouraged is to read books about money (specifically, books about getting out of debt). These books always seem to come at the right time, and even if I already "know" what I should be doing, I feel like reading reinforces the behaviors I'm trying to create.
Last month, I received an Advanced Reader Copy of Love Your Life Not Theirs by Rachel Cruze so I could read it and share it with you guys.
I finished this book in two nights.
It was something I needed to read, and once I started, I felt like I needed to know ALL THE THINGS Rachel had to say.
As you can probably tell from the title of this book, Love Your Life Not Theirs talks about loving the life you have…not the life you *think* you want when you see your friends and neighbors going on fancy trips and buying new cars. Those things will put you more in debt. I know this. I KNOW THIS. But reading it makes me take a look back and *really* think about our spending habits and lifestyle, and I needed to hear this.
Rachel breaks the book into 7 money habits that will help you live the life you want (maybe not right.this.second., but long term…that is what we're going for here).
I found myself underlining and circling all the things that jumped out at me to discuss later with my husband (and to review again myself).
If you feel like your finances are spinning out of control, or if you are chipping away at debt and need some encouragement, or even if you could just use a little reminder and reinforcement about your spending habits, you'll find value, encouragement, and helpful action items in Rachel's book (plus, it's written in a friendly, easy-to-read tone that I think you will like).
You can buy Love Your Life Not Theirs here.
You can sign up for my 60 Day Budgeting Challenge here (this is for anyone who needs help getting started with a budget!).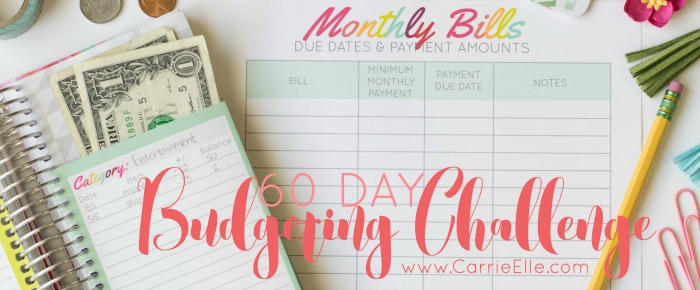 I am giving away a copy the not-yet-released book, Love Your Life Not Theirs by Rachel Cruze, to one lucky winner! Must be in the U.S. and 18+ to win. Winner will be verified. Winner will have 48 hours to respond to email if chosen as winner or prize will be forfeited. Good luck!