If you're new to budgeting, it can feel overwhelming. It can feel scary, uncertain, frustrating, and just…messy! But it doesn't have to be that way. I'm here to tell you that it gets easier. And I hope you'll use this free printable budget planner to help get you started or to fine tune your current plan!
Printable Budget Planner
This planner is easy to use. Once you've downloaded it, you can pick and choose the pages you want to work with and just print those pages. Or, you can print it all for a really detailed budget! This planner include 12 pages of budgeting pages, from a monthly budget page to a no-spend tracker (if that's your goal!) to a total debt worksheet that will help you understand your current debt situation more clearly.
If you feel really overwhelmed, I encourage to join my free, no pressure, 60 Day Budgeting Challenge. It gives you really specific homework to create a budget that works for YOU and your lifestyle. Budgeting doesn't mean you can't have the things you want – it just means that you have a financial plan to get those things!
More Free Budgeting Tools
If you're looking for inspiration, I have some things that might be really helpful (start here to see all of my budgeting tips and printables). All of these resources and printables can be integrated into your own system!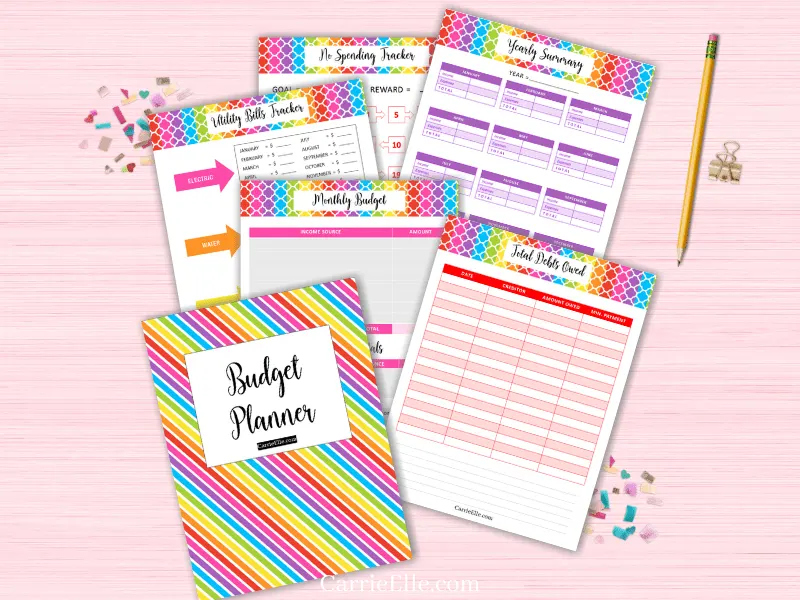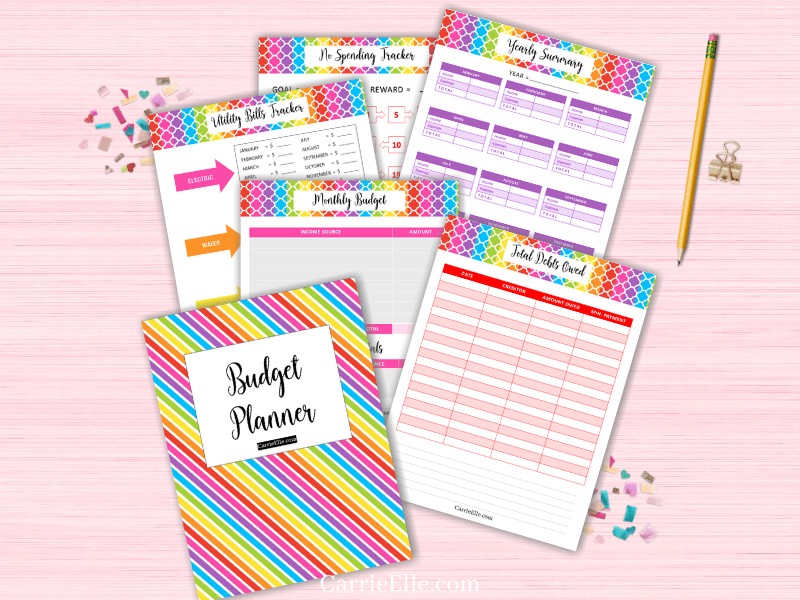 Here's how to use the pages in this budget planner:
Yearly Recurring Expenses – Use this to track things that pop up once a year so you don't forget them! For me, that would be my HOA fees, annual vet bills for my horse, etc.
Quarterly Recurring Expenses
Monthy Recurring Expenses – Use this for monthly bills.
Utility Bill Tracker – This handy page will help you understand what your utility bills look like throughout the year, which is useful when planning for next year.
No-Spend Tracker – Interested in a no-spend challeng? This worksheet will inspire you.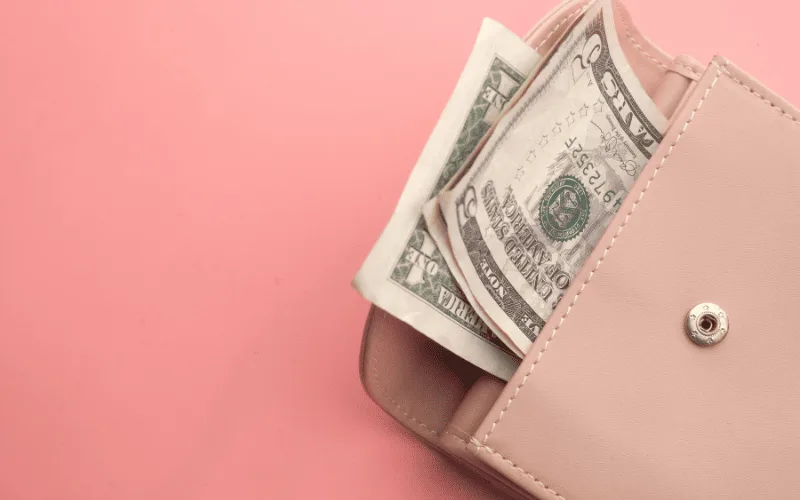 Debt Payment Log – This form will help you see how quickly you're paying off debt.
Total Debts Owed – See all of your debts in one place.
Yearly Summary – This is a great worksheet. Fill it out each month to see how the year is going!
Debt Payoff Goal – Have a big goal? Use this page to track your progress.
Monthly Budget – Use these two pages to create and track your monthly budget.
To download your printable budget planner, click the black and white download button below. Enjoy!