Every year I try to make a simple costume for my kids (and not even for Halloween…one thing I've learned about kids is that they truly don't need a reason to dress up!). Currently, my kiddos are obsessed with Super Mario Party for the Nintendo Switch, and that's what got me thinking I should make this DIY Princess Peach costume.
I am excited to partner with Nintendo on this post – we love, love, LOVE the Nintendo Switch and the newest Mario game, Super Mario Party!
DIY Princess Peach Costume
But before I talk about this costume, can we talk about Super Mario Party for a second? Everything we've played for the Swith has been A+ (our other favorite is Legend of Zelda: Breath of the Wild). What I like about Super Mario Party is that it can be a four player game, if you have enough controllers.
The kids love that they get to play the game, and the games within the game (aka minigames). Their favorites are Trike Harder and Slaparazzi, and they are really fun.
They also love that they get to pick their own character (Claire is always Princess Peach, of course!). Princess Peach hasn't changed much over the years. And as long as you keep her main features intact – long pink dress, white gloves, big blue jewels – it's pretty easy to put a costume together.
Here's what you need to make your own DIY Princess peach costume:
Pink Dress – I bought a long pink dress on Amazon and planned on adding dark pink layers around the hips and hem, but turns out ain't nobody got time for that. So we rolled with just the pink dress, and guess what? It was perfect.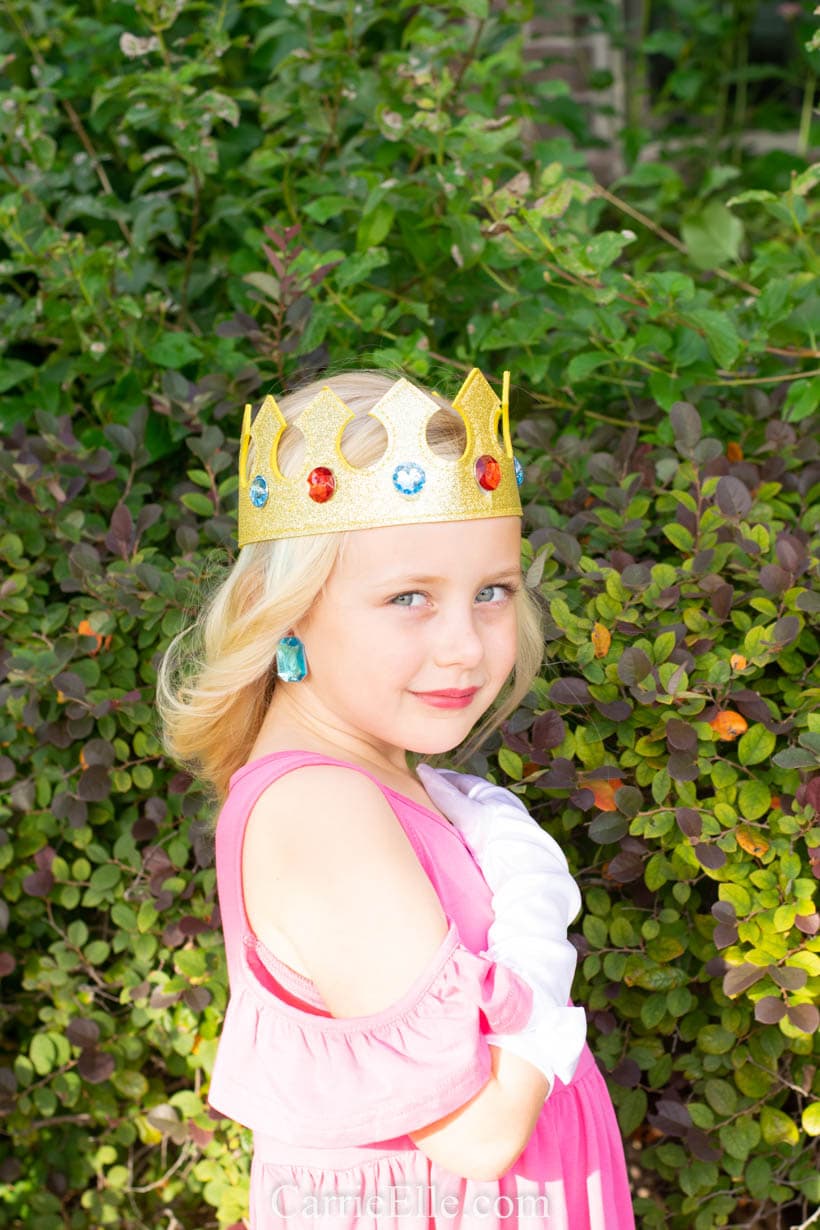 Crown – I bought a gold crown with an elastic band on Amazon and used fake jewels and hot glue to complete her crown.
Earrings and ring – Claire actually won the ring as a prize at school, but we made the earrings using the same batch of jewels, clip-on earring backs, and some hot glue.
Pink lipstick
The only thing I had to do was glue jewels to the crown, earring backs, and one big blue jewel to her dress. I used a fat line of gold puffy paint around the jewel to match the gold lining Princess Peach has on her dress.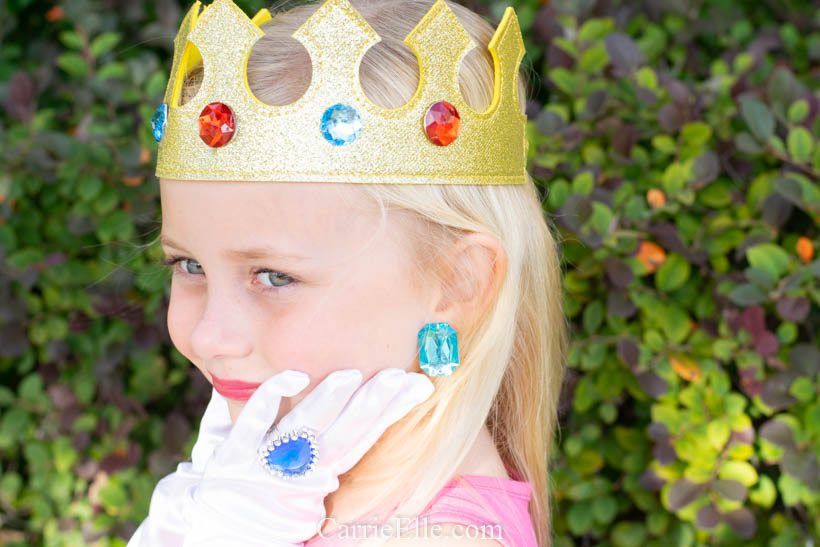 Seriously so easy, y'all! And how cute. What I love most is that she can wear all of these pieces again.
This evening, the kids were playing another round of Super Mario Party and Claire was wearing her costume and it was the cutest.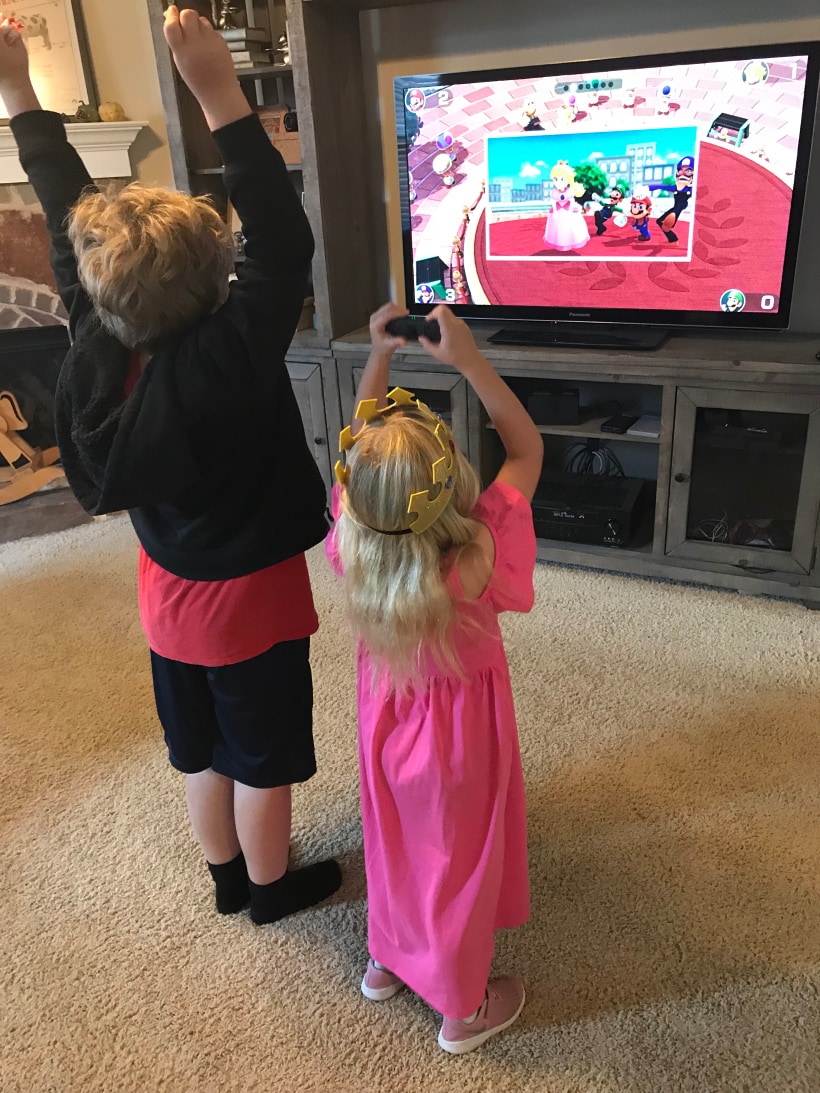 I've got to say, this is one of the easier costumes I've pulled together, and also one of the cuter ones!
If your kids are Nintendo fans, you might like these other Nintendo-themed posts, too: