Call me crazy, but an hour of solitude with my planner makes me happy. The pens! The stickers! The washi! The getting-everything-organized-in-my-brain-for-the-next-week…it's therapeutic. The biggest problem I face is where to keep all my junk. I carry everything back and forth between the office and home (because OMG…what if I need my pink Flair pen and I only have one in purple…???), and honestly, it's getting kind of old.
Last night I attended a blogger event at a brand-new Michaels (one of my happy places) in Southlake, and we got to make a craft using the brand-new line of Michaels products. It's called Make Market, and it's a crafter's (home decor/DIY-lover's) dream come true. Denim, and chalkboards, and burlap…oh, my.
I started out making this as a cute place to put the kids markers and crayons…but ended up turning it into a DIY Planning Station (and crafting station) for myself.
Make Market is a beautiful line of products that are waiting for your personal touch. You'll find so many things to be inspired by, you may not know where to start (like me…I was overwhelmed by ALL THE AWESOME and incredibly grateful they had picked out a craft for us). OK, and speaking of awesome and picking out crafts, Jo Pearson of Craft Wars was there to lend a helping hand (SO fun!).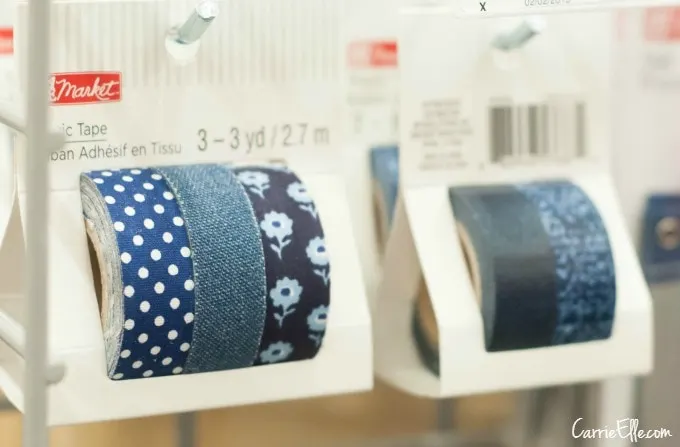 There were lots of us working on the same craft, and it was really fun to see how versatile this project was. Everyone did their own thing, and I loved the ideas the other bloggers had. Some turned this into a home command center, or a chore chart, or a place for the kids' stuff…the ideas were endless!
I need to share a quick story here. Until last night? I had never owned a glue gun. I know…I know!! It's…unthinkable. After one squirt of this pink crafting awesomeness, I knew I'd never go back to crafting sans glue gun. Like…NEVER EVER go back. So if you don't have a glue gun, RUN…don't walk!…to your nearest Michaels. This cute little pink one is less than $5!
So, we made our crafts and the "first draft" of my project looked like this:
The second I got it home, I started filling it with planning and crafting goodies. And then I added a little "chalkboard" garland (black scrapbooking paper I had around the house with all my other scrapbooking paper) because I felt like it needed a little something on top.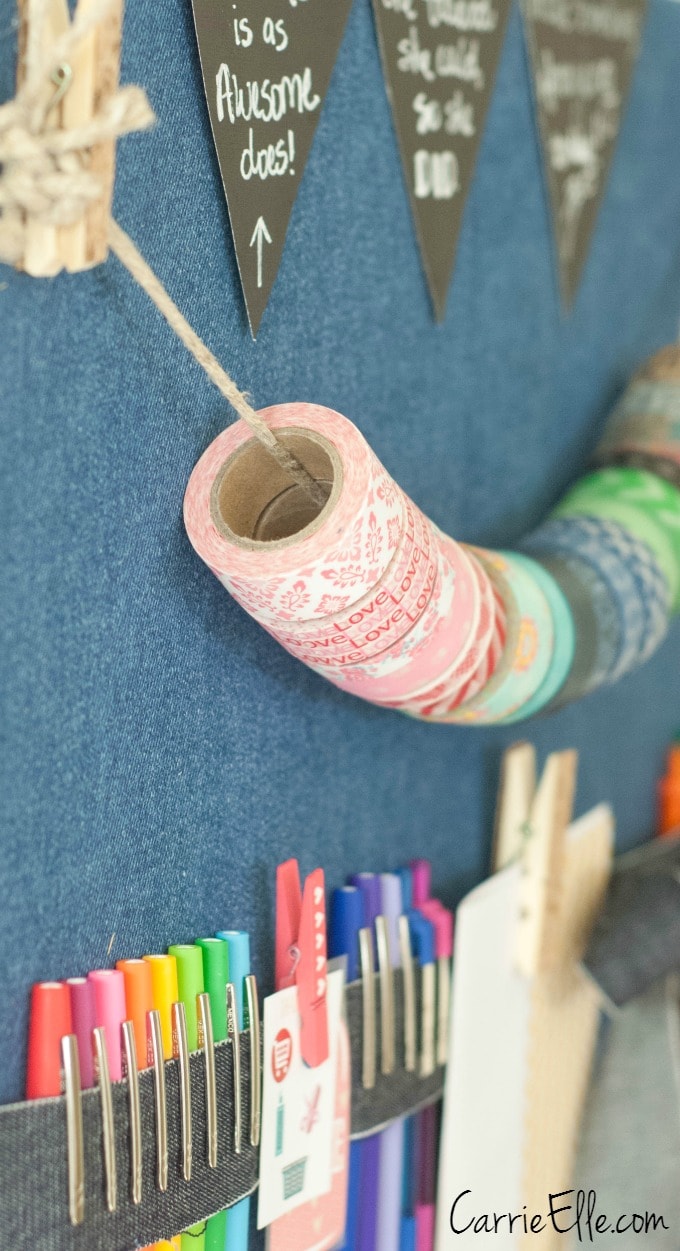 And I have to show this cute little chalkboard easel one more time. I used a chalkboard marker (I don't do real chalk!). The other side is a white board, making this an extra handy (and cute) little thing to have around.
Dallas locals, here's everything you need to know about visiting your BRAND NEW Southlake Michaels!
Stop by

this Sunday

to see the new Southlake Michaels store for yourself – located at 1051 E. Southlake Blvd!
Grand opening celebrations begin with a ribbon-cutting ceremony and a performance by the Carrol Dragon Cheer Squad at

9:45 a.m.

, followed by hourly prize giveaways and a DJ from

3-5p.m

Get there early – the first 100 in line receive mystery gift cards of $10-$100!
While you're there, take note of the new store look and check out the new Make Market line for DIY project and home décor ideas – all made with simple, on-trend surfaces and textures like chalk, denim

,

galvanized, burlap and cork.
Happy crafting, everyone!