OK, DIY budget people! This collection of $5 DIY Christmas gifts is for you. I've collected a bunch of gifts that you can make easily and on the cheap. These are great for neighhbors, co-workers, friends, and teachers. And they are all so, so cute!
$5 DIY Christmas Gifts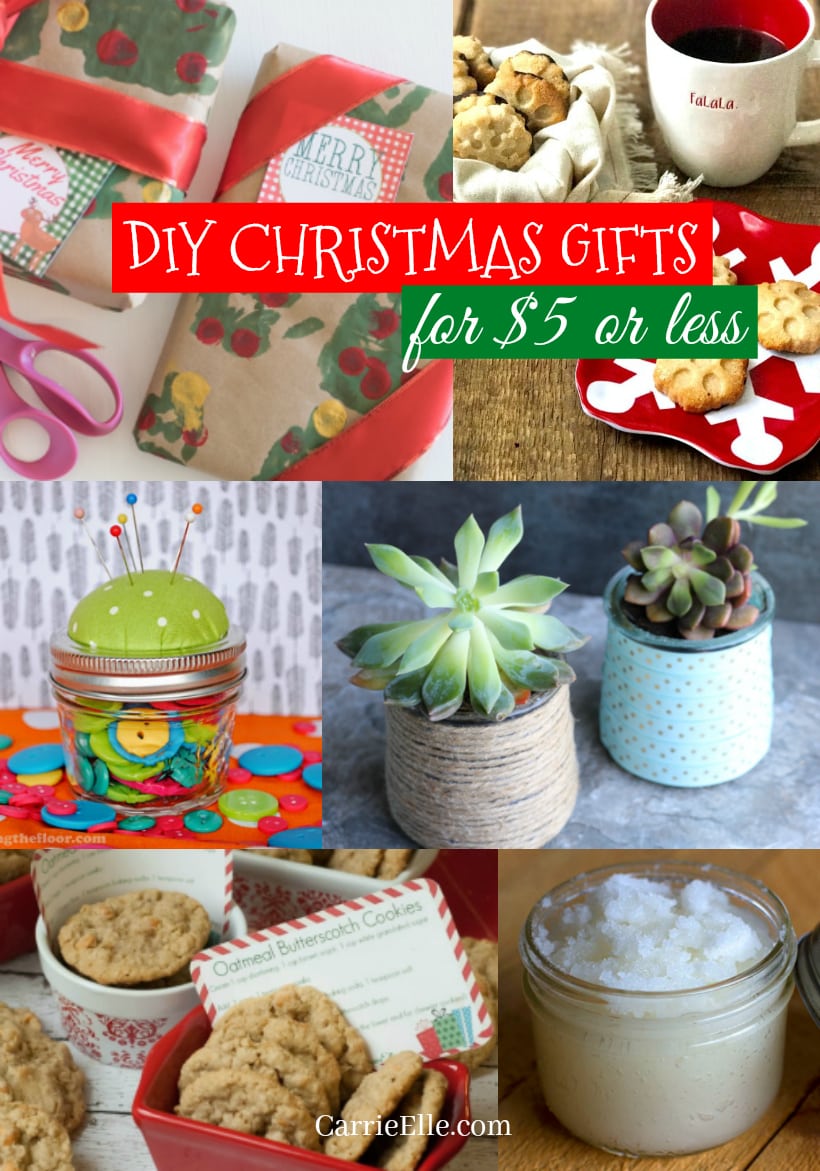 But first! A quick lesson I learned the hard way. A few years back, I made this scrumptious sugar scrub for everyone in my family. And of course I put it all in gorgeous, hefty glass jars. Even with the glass jars, it only cost a few bucks for each gift.
Then I went to ship these bad boys across the country and OMG THE SHIPPING COSTS. It cost *way* more to ship everything than it did to make it all.
So the moral of this story is, if you're shipping these gift, keep the packaging in mind. 🙂
$5 Edible Gifts (great for neighbors, co-workers, teachers, and friends!)
$5 DIY Gifts for Friends
$5 DIY Gifts for Kids
$5 DIY Gifts for Grandparents
To customize your DIY gift, be sure to add a unique gift tag! Here's a collection of cute printable Christmas gift tags.
And here's some super cute upcycled gift wrap for you.
And at the end of the day, if you'd rather buy a gift, here's a collection of teacher gifts that are $10 or less (and all recommended by teachers).