These 32 free printable Christmas gift tags should help jump start your wrapping adventure this year. I enjoy wrapping presents. It keeps the surprise of a gift at bay for a little while longer and it is a great way to be creative. All of these Christmas gift tags will spruce up any present you wrap this year.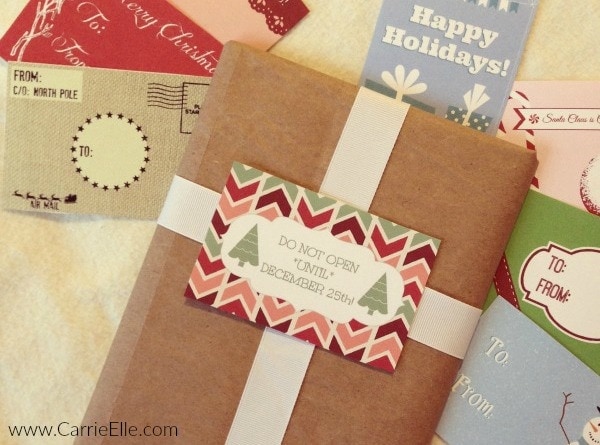 This post may contain affiliate links.
You can also share the joy of giving, by getting the kids involved. Let them pick out a few of their favorite Christmas gift tags. They can help you cut them out, punch the holes, and attach the ribbon or tape. Older kids could even help you fill out the Christmas gift tags. They can pair the tags with matching wrapping paper and even give you a hand with wrapping the gifts. You could also make the process a bit easier for the younger kids by printing the gift tags on sticker paper.
Giving gifts is always better than receiving them. But giving a gift that has a creative touch to it adds so much love and care to the package. Our list of 32 free printable Christmas gift tags will spread that joy to everyone on your list this year. Happy Holidays!
Find me on Facebook for easy recipes, free printables, super simple kid-friendly crafts, and things to do in Dallas. I'd love to have you join me over there.